Second striker could make AC Milan return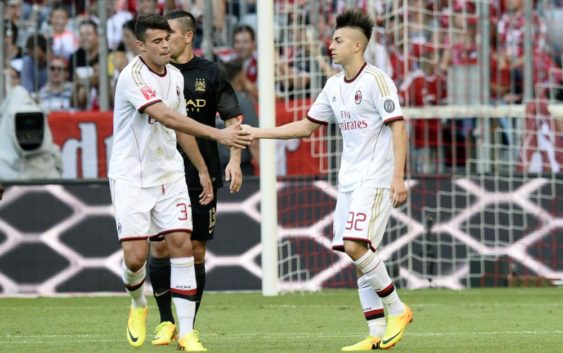 Former AC Milan striker Andrea Petagna could take a similar route to Ibrahimovic and return at the Rossoneri in January.
After Zlatan Ibrahimovic, AC Milan are evaluating another signing in attack. Just like in Zlatan's case, it could be a familiar face returning to San Siro. Corriere della Sera reports that the Rossoneri are considering signing back Andrea Petagna.
However, there is a lot of interest in the 24-year-old centre forward. Inter and Fiorentina have made concrete attempts to purchase Petagna but so far Spal are resisting. Fiorentina met with the player's agent yesterday but have yet to make an official offer.
According to CorSera, AC Milan are counting a lot on Rafael Leao but would like to bring Petagna back to San Siro in the role of Ibrahimovic's back up. In this scenario enviones the departure of Krzysztof Piatek when the January transfer window opens. The Polish striker has failed to repeat himself this season after scoring 30 goals in his first year in Italy.
The former Rossoneri striker would love to return at Milan. Petagna, a product of of AC Milan's youth ranks, spoke of the Rossoneri in an interview with DAZN last May: "Milan is like a family for me, it is the team where I grew up. I arrived at Milan when I was 13 and I was a Rossoneri player for 6 years, before joining Atalanta".
His Milanese adventure ended in a completely unexpected way: "Adriano Galliani, who was like a second father to me in the years at Milanello, had promised me that I would remain in the first team but on the last day of the transfer market they bought Matri and I, in order not to return in the Primavera squad, decided to go to Sampdoria and as a child to whom they took away a dream I cried a lot".
---
READ MORE: Ancelotti to ruin AC Milan transfer plans