Bellingham former coach believes AC Milan have the next big thing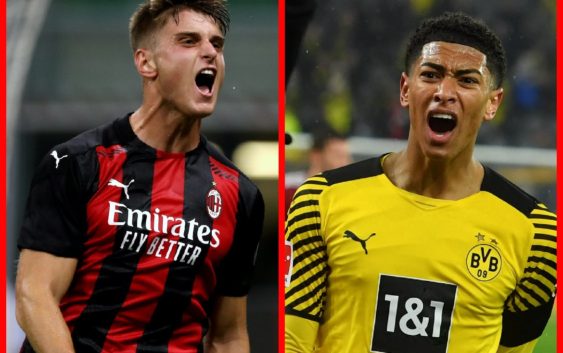 Spal coach Pep Clotet, who launched Jude Bellingham, has big hopes for
AC Milan striker Lorenzo Colombo.
Lorenzo Colombo is having a great season with Spal. The AC Milan-owned baby striker is making the most of the loan opportunity to grow and gain experience. The 19-year-old has scored 6 goals in 17 appearances becoming a key player for Spal.
AC Milan are observing his growth from a distance. The management is confident that Lorenzo will have a future at the Rossoneri if he continues at this pace. Colombo is gifted with great physical and technical abilities and hopefully he could reach his peak in a short time. Like Milan, Spal are also satisfied with the contribution of the young Italian forward.
In Serie B, a young player like Colombo is proving he can make a difference just like Tonali did in the past. Spal coach Pep Clotet confirmed his happiness in having a strong centre forward like Lorenzo Colombo in his squad. Clotet is no stranger to working with talented prospects. As coach of Birmingham he launched the career of Jude Bellingham. The Englishman now plays at Borussia Dortmund and is widely considered as one of the brightest midfielders of European football.
Clotet is confident that Colombo could reach similar levels. In an interview with TuttoMercatoWeb, the Spanish coach confronted Jude Bellingham and Lorenzo Colombo.
"They are different players in very different situations. Jude had not yet made his debut in professional football when I arrived at Birmingham, he was just 16 and his was a truly exceptional case. It makes me happy to see the success he is achieving with Borussia Dortmund and England. At the same time, Lorenzo is taking his first steps and is a footballer who can have a great future if he continues to work with constancy and commitment. My staff and I are very happy to work with him and we want to help him grow and improve further."
---
READ MORE: AC Milan expect tempting bid for in-form midfielder