Capello doubts AC Milan's biggest bet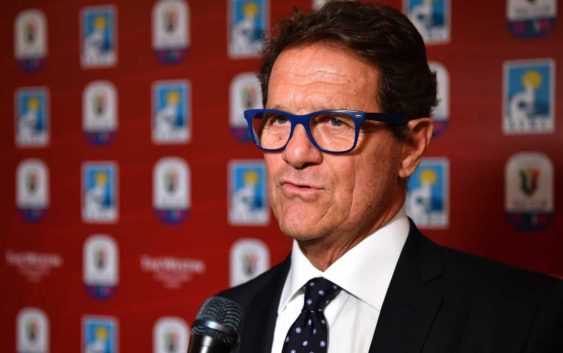 Fabio Capello, legendary coach of the Rossoneri, is suspicious of the new AC Milan calling Giampaolo's squad an open site.
MILAN NEWS – There is great faith in the new AC Milan branded Marco Giampaolo, but it will certainly take time, work and patience to start seeing the first real results of his methods. Fabio Capello agrees too.
The legendary former coach of AC Milan was at the helm of a formidable Rossoneri squad during the 1990′. Interviewed by Quotidiano Sportivo, Don Fabio talked about what we could expect from the new Serie A season, definitely more exciting than in recent years.
Skeptical but realistic Capello in his judgment on AC Milan and what has been seen so far in pre-season: "Giampaolo's squad is an open site. I hope that the team and the club will succeed in laying a solid foundation for the future. As Jannacci used to say: if there is a base, there is everything. That's what I wish for Milan".
The Italian coach, currently enjoying some time off after his experience at Jiangsu in China, also raised concerns about the use of Suso in a different role: "Suso trequartista? For me he is a winger, I don't know if he will be able to adapt to this position ". Marco Giampaolo has build his entire team around the central idea of Suso playing as trequartista.
Only seven days later and is seems like Capello was right on his prediction. After some contradicting performances during pre-season, AC Milan made a shocking Serie A debut against Udinese. The Rossoneri lost without making a single shot on goal. Suso failed to perform as trequartista and Giampaolo is considering returning to the old 4-3-3 lineup for next match.
OFFICIAL – AC Milan announce striker signing