Conte could have joined AC Milan on 3 occasions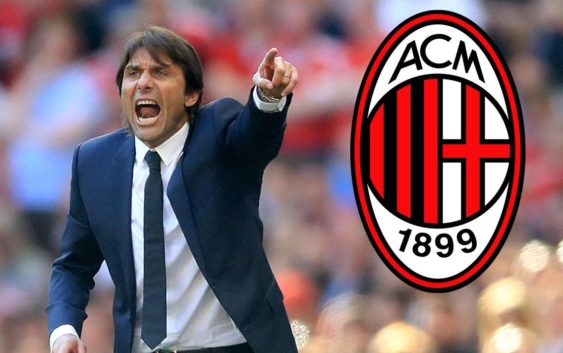 Inter coach and former Juventus player Antonio Conte was close to joining AC Milan on three different occasions.
Antonio Conte and AC Milan have always crossed swords in top-level challenges. First when the Lecce native was a footballer and later on the bench of Juventus and Inter. Meetings against the Rossoneri were the saddest moments as a player and the most beautiful as a coach.
In fact, the former midfielder was on the pitch at Manchester's Old Trafford in 2003, when in the Champions League final between Milan and Juventus he nearly scored with a header that touched the crossbar. AC Milan won the match on penalties.
As a coach he was on the bench in the first Scudetto of Juventus, a title decided by the controversial goal not awarded to Muntari in the direct match, then equalized by the Bianconeri.
However, after leaving Juventus, Antonio Conte was very close to joining AC Milan on three different occasions. Former Rossoneri CEO Adriano Galliani confirmed in an interview with Corriere dello Sport.
Antonio Conte was contacted by Galliani for the first time in 2013, when he was still sitting on the Juventus bench. The Italian coach left the old lady in 2014, when il Diavolo had already started his summer retreat and nothing more was done.
Two more attempts occurred in 2016 and 2018, before and after his sitting on the Chelsea bench. In the first case negotiations failed because the London club made a much more lucrative offer. In the second occasion negotiations failed because the Rossoneri had asked Conte to take over from Vincenzo Montella in the middle of the season during the Chinese era. 
---
READ MORE: Real Madrid to challenge for AC Milan's top target