CorSera: Fassone-Mirabelli-Abbiati-Gattuso meeting until 3 am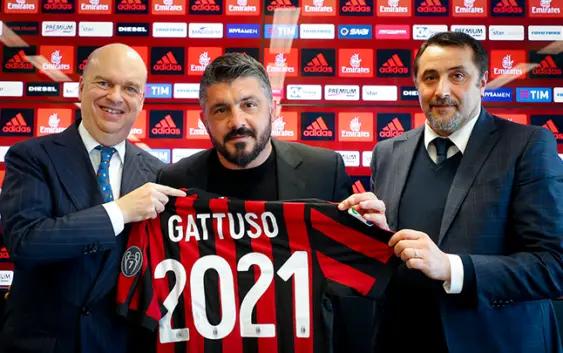 The result of the Coppa Italia final against Juventus was hard to digest. From the 'dream' of raising a trophy and qualifying directly in Europa League to a nightmare with considerable consequences.
Il Corriere della Sera explains that it was a long night for everyone. Marco Fassone, Massimiliano Mirabelli, Christian Abbiati, Gennaro Gattuso and Luigi Riccio spoke up until 3 am. There was a great debate about AC Milan's defeat against Juventus, but also about other issues. For example the need to buy a bomber who can guarantee more than 20 goals per season was a central topic of discussion.
Enormous regret for the mistakes of Gianluigi Donnarumma, the club and coach absolutely want to protect him from criticism and help the young keeper redeem himself in the last two games in the league. Gigio is embittered for his performance in the Italian Cup final and his morale is low. But he must absolutely recover, because the Rossoneri will rely on him against Atalanta and Fiorentina. Then the parties will discuss his future.
Many fans do not want to see Donnarumma represent AC Milan anymore, also because a certain level of performance is expected from a goalkeeper who earns 6 million euros per year. But there is a good slice that still believes in the boy. The club and squad are trying to protect him from excessive criticism. His teammates have staying close to him, initially it was Gattuso who came in his defense and finally Fassone intervened to comfort him after what happened against Juventus.
---
---