Could Milan Renew Interest in Dele Alli?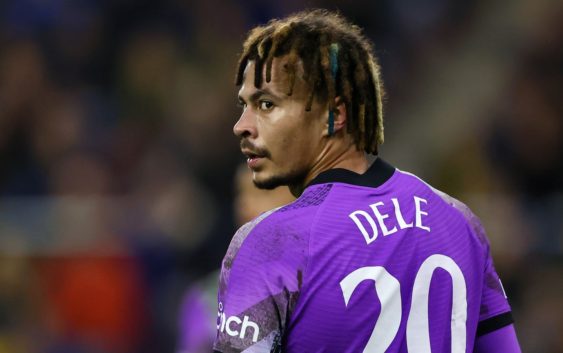 After a frustrating two seasons in North London, it appears that Dele Alli may finally be allowed to leave Tottenham Hotspur with a view to resurrecting his career elsewhere. The deal could come as early as January 2022 and, while it may be on a temporary loan basis at first, there will be many clubs interested in his signature.
Dele was a key player in the England side that made it to the semifinals of the 2018 World Cup yet, at Euro 2020, he wasn't even in Gareth Southgate's squad. It's been a big fall from grace but it won't deter a scramble for the midfielder's signature if he were allowed to leave Spurs.
Milan in the Frame?
In the summer of 2021, AC Milan were widely linked with a move for Dele Alli. He was regularly mentioned as an option, among many others, as a possibility for the number 10 shirt. While he has struggled since Mauricio Pochettino left the manager's seat at Spurs, Dele still has great potential.
He's an attacking midfielder with a good record of assists and goals; qualities that will always see teams sit up and take notice. As for that number ten shirt, AC Milan looked to solve the problem but only on a temporary basis. Real Madrid's Spanish international midfielder Brahim Diaz continues to fill the role but, after two years of loan deals, a decision on his future will need to come soon.
Dele or Diaz? Is it a simple choice for a Milan side who have clear aims for the remainder of the season?
Targets for 2022
After Napoli had threatened to run away with Serie A in the early stages of 2021/22, things have settled down. After 17 games, the two Milan clubs now lead the way with Inter just a point ahead of AC at the summit.
As a result, the best betting sites for 2021 have made Inter the favourites to win Serie A. Using odds supplied via bookmakers sourced by sbo.net, it may come as a surprise to learn that AC Milan are relatively distant third favourites behind Atalanta.
There is, of course, more than half the season left to play and those odds have plenty of scope to change. Sbo.net will monitor the markets and any updates will be reflected by their panel of recommended bookmakers. While assessing those odds, readers can also check out news and opinion articles that appear on the website.
AC Milan are engaged in a number of battles and there are clear targets for 2022 but could Dele Alli be the man to help the club reach its goals?
What Next for Dele Alli?
Would Dele Alli improve the squad at Milan and, more specifically, would he be an upgrade on Brahim Diaz? The man currently wearing the number ten shirt has 11 goals in 57 matches since his loan deal began back in 2020.
While it's acknowledged that scoring goals isn't his main role, it's useful to have an attacking midfielder who can contribute. When Dele Alli was at his best, he was averaging above one goal in every three matches for Spurs and getting close to one in two.
But that is the issue: Dele has been some way short of his best over the last two seasons. At 25, he has time to rediscover that form but Tottenham's patience is running out. Clubs that take the player on loan will see it as an opportunity without committing to a long-term deal. For Spurs, it's all about giving him one last chance elsewhere before considering if he is worthy of a regular place in the side.
Should AC Milan take a chance themselves or is it time to pass on this talented, but underperforming midfielder?