De Zerbi comments on possible AC Milan coaching job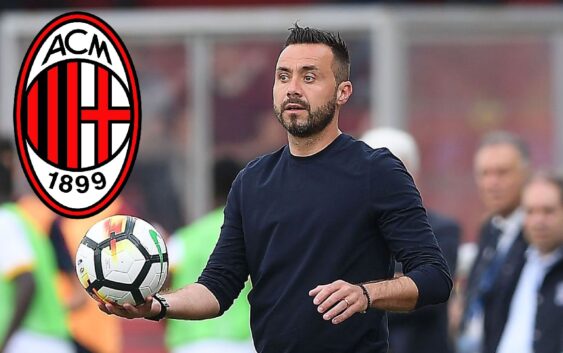 Brighton coach Roberto De Zerbi expresses his admiration for 
AC Milan and sheds light on his short-term plan.
One of the most well-prepared and coveted coaches around is undoubtedly Roberto De Zerbi. The former Sassuolo coach took over the management of Brighton at the end of September after the departure of Graham Potter, signing a four-year contract, and is doing really well in the Premier League.
The 43-year-old has established himself as one of Europe's most exciting up-and-coming managers and has kept the Seagulls in the upper echelons of the English league throughout the season, despite the January departure of star Trossard to Arsenal. Brighton are doing better than Liverpool and Chelsea and have the possibility of securing European qualification.
Roberto De Zerbi is one of the names that has often been linked with AC Milan as the possible successor of Stefano Pioli. Interviewed by Sportmediaset, the Italian coach was asked about success an opportunity and De Zerbi did not hide his love and admiration for AC Milan and the city.
"I grew up in Milan. I lived at Milanello for three years and my football training comes from AC Milan, the real one. My football education comes from the Milan of Baresi, Tassotti, Maldini, Boban, Savicevic and Costacurta. I am a Brescia fan but I am grateful to AC Milan for what they have given me and how they have raised me", said De Zerbi.
De Zerbi reveals that he plans to stay at Bright for one more season. "I haven't spoken to anyone but I think right now for my path, for my life, it's important to stay at Brighton. I had to leave Shakhtar after eight months of work and I did it reluctantly. Leaving Brighton after the same time would feel like not getting the job done. My will is to stay, then I'll have to talk to the club and discuss things to understand what they expect, what they want, what their ambitions are".
---
READ MORE: AC Milan set disappointing summer budget despite CHL success