Donnarumma changes his mind and Raiola contacts Milan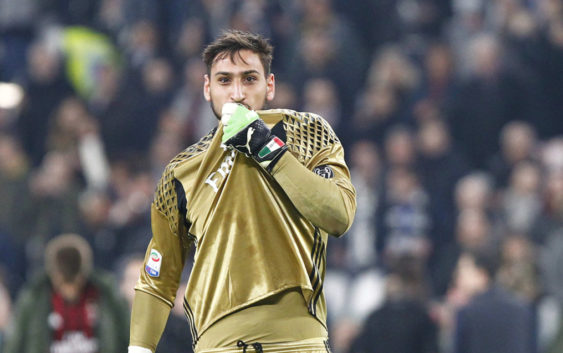 Mino Raiola has contacted AC Milan to reopen renewal talks for
Gianluigi Donnarumma claims ESPN journalist Gabriele Marcotti.
ESPN senior writer Gabriele Marcotti gives a sensational report on the Donnarumma affair. According to the well-known journalist, Mino Raiola was in Milan recently probing the ground with the Rossoneri club to understand if there were the conditions to reopen talks for the contract extension of Gianluigi Donnarumma.
Nevertheless, AC Milan did not take this request into consideration. The Rossoneri have announced the purchase of Mike Maignan from Lille. The French goalkeeper would be the number one of AC Milan next season and Gigio is part of the past as long as the club is concerned.
Donnarumma's change of heart and Raiola's surprising moves demonstrate a few interesting things. 1) Raiola did not have any offer of 10-12 million in hand and in phone calls with Maldini he blatantly bluffed; 2) the pre-defined agreement with Juve never existed; 3) at the moment Donnarumma has received only an approach from Jose Mourinho to join Roma (who desperately need a new goalkeeper); 4) his agent, worried by the progress of negotiations in the Covid era, wanted to make it known that it was not he who dragged Donnarumma out of the San Siro but rather the player's decision.
Now, Donnarumma risks playing the European championship without a club. According to reports, Raiola and the goalkeeper were sure that at the end AC Milan would surrender to his demands.
At the moment the two most likely options for Donnarumma seem to be PSG and Juventus. The French giants may sign the Italian and later loan him for one season to another club. Juventus, on the other hand, must first sell Szczesny. Barcelona are a very unlikely option considering they already have Ter Stegen.
---
READ MORE: Agent Fali Ramadani offers 3 players to AC Milan