Not only Donnarumma and Locatelli. Milan youth sector is filled with talents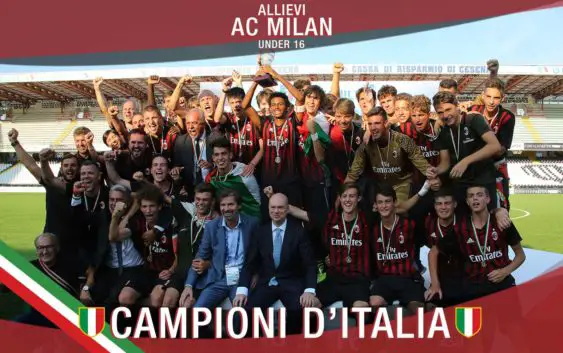 Zanellato and Cutrone in Primavera, Capanni and Bellodi in the Allievi, among those born in 2001 attention to Soncin, Basani and Haidara, as well as Maldini jr.
AC Milan on Friday won the Under 16 Scudetto, the first title of the new ownership came by the youth sector. Tonin and Soncin were decisive in the finale match against Roma. Fans turned their attention towards the Allievi, because for a Milan supporter is easy to know Zanellato and Plizzari, but few have information about Basani or Vigolo. The little Scudetto suggests that Milan, after Davide Calabria – Manuel Locatelli – Gianluigi Donnarumma, will continue to have in first team home grown players. The theme, however, is somewhat complex, it is difficult to predict the future at 19, almost impossible at 16. Young players are at the beginning of a big change. The youth sector for years has lived on the duopoly Bianchessi – Filippo Galli, responsible for basic activities and agility areas. They did not like each other and had very different ideas. Both deserve credit for the Under 16 win but this is not the point. The novelty is that the Chinese Milan chose to continue only with Galli and will now return to the transfer market to strengthen Gattuso's Primavera. This too is a breakthrough choice.
It is very difficult to distinguish the names of 6-7 kids we will see at a high level. Even young football experts on the subject are divided. Someone likes Olzer and Gabbia, another Campeol and Cutrone, another Capanni and Torrasi. One thing is for sure. Alessandro Plizzari (read here) is admired by all: the 17 years old goalkeeper, a year less than Donnarumma, third with Italy at the U20 World Cup. Like Gigio he works with Magni and seems destined for a future at the highest levels. Niccolo Zanellato and Patrick Cutrone are two other predestined. Zanellato is a midfielder with good physics and insertions, Cutrone is a centre forward who fights and scores goals.
Lesser-known names open debate. The boys of the moment are Matteo Soncin and Riccardo Tonin. Soncin is a 2001 born goalkeeper who in Cesena, in the finale, saved a shot headed towards the triangle. "I saw it and i jumped": he said, "save of lifetime". Soncin is Venetian like Tonin, an attacker who fights for three, in the national team also plays wide, runs and chases. In the 5-2 versus Roma he scored two goals like Siaka Haidara.
Daniel Maldini is the most famous player of the team and his last name is the obvious explanation. Those who know the youth football, however, suspects there is a future also for: Gabriele Basani, left winger who is much better at attacking, Alessio Brambilla, midfielder and son of the former footballer Massimo, and Alessandro Sala, quality midfielder. Gallia guarantees: "All of them are good, but there is a long road ahead".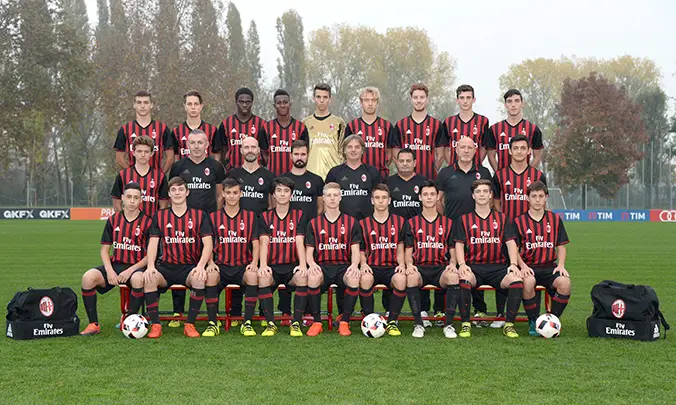 From Primavera to U16 the future seems bright. Raoul Bellanova, right-back with good physic, speed and resistance, under-age national: he is much liked by many. Gabriele Bellodi, another born in 2000, central defender, has to grow but has potential. Emanuele Torrasi, multi-role midfielder born in 1999, highly appreciated by the club. Andres Llamas and Mattia El Hilali, with an Italian passport despite his last name, two players born in 1998 called to make the jump of quality. Gabriele Capanni, still underage but gifted in fantasy and good at one on one. Among the smallest, Lorenzo Colombo and Andrea Capone, two strikers. But here the foresight of the future overcomes the horoscope.