Donnarumma communicates transfer decision to Milan and Raiola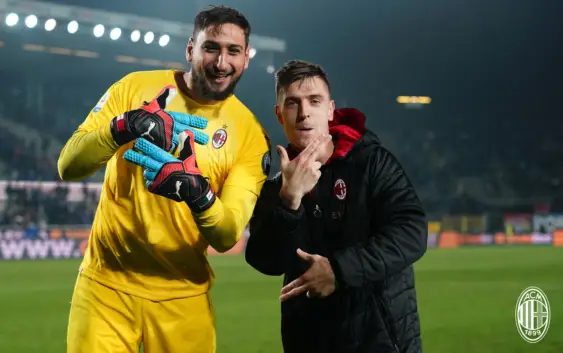 Despite tempting offers Gianluigi Donnarumma will not leave AC Milan this summer. Instead, the Italian goalkeeper will renew with the Rossoneri.
MILAN NEWS – Like every past summer, even this year, the future of Gianluigi Donnarumma is one of the hottest topics in Italy. Gigio has only two years remaining in his contract with AC Milan and several clubs are trying to lure him out of San Siro.
PSG was the most interested club in Donnarumma and the only one so far to have made an official offer. The French giants offered 20 million euros plus their own goalkeeper Alphonse Areola. Their bid was immediately rejected by the Rossoneri who value the 20-year-old at least 60 million.
PSG have yet to make an improved offer but even if that were the case Gigio doesn't see France as his next career destination. The Italian goalkeeper was at Milanello on Friday to undergo physical test and is already concentrated on next season.
According to reports, Donnarumma doesn't want to leave Milan and aims to sign a new long term deal with the Rossoneri. His decision has been communicated to both AC Milan as well as to his agent Mino Raiola. Even this summer Raiola tried to sell Donnarumma but Gigio and his family see their future only at AC Milan.
The next step would be to offer the immensely talented youngster the renewal. That will certainly be Paolo Maldini's top objective on his list after the club end the summer transfer business.
---
---