Elliott give final answer to Jucov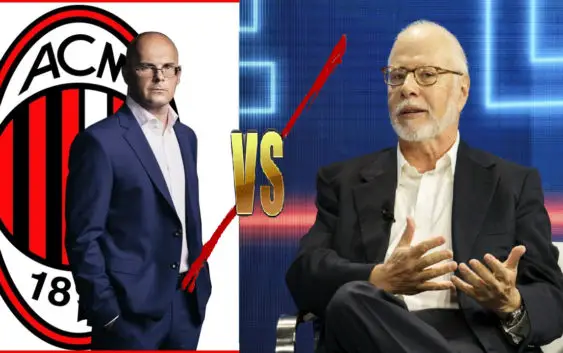 World Lab Technologies CEO Alexandr Jucov claims he wants to buy AC Milan club but Elliott Management are not and will not enter in talks with him.
A few days ago, World Lab Technologies announced their interest to buy AC Milan club. Out of the blue, World Lab Technologies CEO, Alexandr Jucov, publicly revealed his intentions to become the new owner of the Rossoneri.
Jucov, a businessman from Moldova, is the founder of WLT, an investment fund that reportedly deals with technology and renewable energy at an international level. Immediately eyebrows were raised about this unknown name and his real economic capabilities.
Nevertheless, despite Jucov's interest, there are no talks ongoing with Elliott and will not be neither in the future thus confirming the initial doubts that this is a self-promotion move from the Moldovo businessman.
There are certain stages that the acquisition of a football clubs goes through that have not have happened in WLT and Jucov's case. Any interested party declares its interest to Elliott and that is never done publicly. Secondly the interested party declares its economic capabilities and a non-disclosure agreement is signed.
Only then, the club grants access to a data room were all company data is stored. Data such as AC Milan's debts, player contracts, business plan, commercial contracts, etc. In this way, the buyer can make the due diligence and determine AC Milan's market value and later present an exact offer. Nothing has happened in this case with Jucov and Elliott have no intention to enter in talks with an unknown subject. Perhaps Mr. Jucov should turn his attention to Inter, a club that the Chinese are desperately trying to sell and hasn't payed player salaries for more than three months.
---
READ MORE: AC Milan star offered to Barcelona