Fassone-Mirabelli: Two purchases to satisfy Bonucci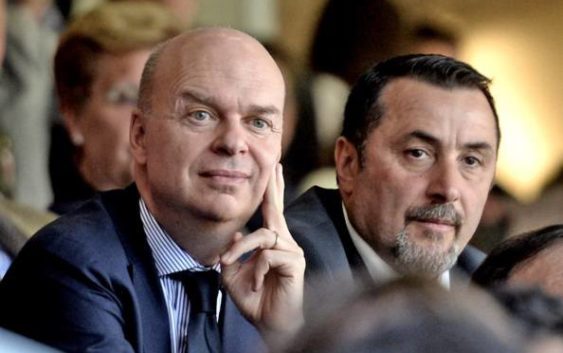 AC Milan need top players to secure Champions League football suggests captain Bonucci and Fassone-Mirabelli seem to agree. The duo will try to sign Vidal plus Depay in the summer.
Leonardo Bonucci, after the match against Juventus, offered some advice to the Rossoneri's leadership: "A great base has been created, a great mix, if I had to give the club some advice it would be to take players used to playing in Europe, with wide international experience that can also raise the level of training". The words of the AC Milan captain have not gone unnoticed by the duo Fassone-Mirabelli, who for the moment still do not know what the exact budget for the summer market will be.
As Tuttosport explains this morning, Bonucci has perfectly described the line that must be followed by AC Milan in the summer. After last year's revolution, now is the time to patch the Rossoneri group with a few quality purchases that are also able to increase the international experience of the starting lineup. The signing of Pepe Reina certainly goes in this direction, but there are also other names that the Rossoneri follow with great interest: among these there is for example Arturo Vidal, former team-mate of Bonucci at Juventus who is expected to leave Bayern Munich in the summer.
Another interesting profile that could give quality and international experience to the Rossoneri is Memphis Depay of Lyon. The young Dutch winger has to returned to his best levels in France and is a player much appreciated by Massimiliano Mirabelli. His price tag continues to increase but it is clear that to snatch important players like those requested by Bonucci it will be necessary to invest several millions.
---
---