Four players that can save Giampaolo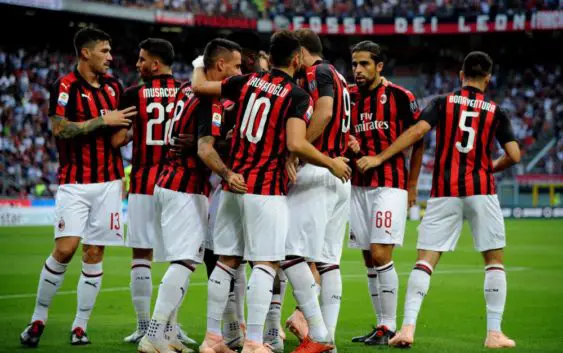 Only a convincing win in Genoa-Milan could save Giampaolo. That's why the Rossoneri coach is relying on his loyal players. 
"The team follows me", declared Giampaolo before the match against Fiorentina. "With the coach til death", Romagnoli affirmed after the debacle of San Siro, the umpteenth of this disastrous start to the season.
Well, it is in matches like the one on Saturday (against Genoa) that you understand how much a team believes in the work of the coach, and how much the coach believes in the ability of his players, writes La Gazzetta dello Sport.
With Genoa the Rossoneri will have the best chance to show that they are really backing Marco Giampaolo, who, for his part, will rely on the few loyalists. The coach is well aware that he's playing his Milan career in a single match.
That's why the Italian will need reliable allies. So far he has found few: certainly Gianluigi Donnarumma and Alessio Romagnoli, while Hakan Calhanoglu and Jesus Suso, whom Marco Giampaolo considers absolute starters, ended up betraying him. But they still deserve a second chance.
So far, Giampaolo has failed to give a precise identity to his team. And the continuous formation changes must be read in this sense. Only in the last two games, against Torino and Fiorentina, he lined up the same starting eleven. Today the coach needs his loyal players. They may make mistakes but Giampaolo does not doubt their tenacity. They are recognized for their personality to withstand tension.
READ MORE: Gattuso to accept AC Milan return on one condition