Gattuso: "We're born ready to make history"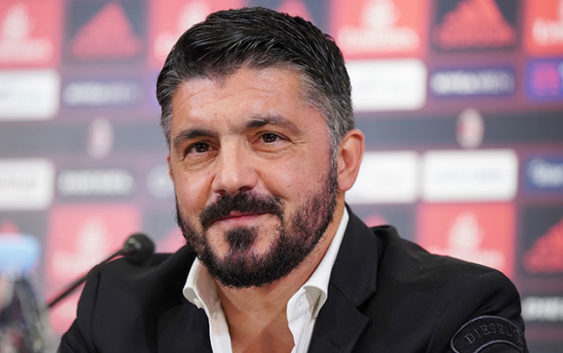 Coach Gennaro Gattuso and Suso spoke at the press conference in London ahead of today's Europa League match against Arsenal.
THE PERFECT MATCH
"We know it will be difficult, but we're born ready. This is football and there is nothing more beautiful than to overturn the odds and make history. Today's match will be different. We will give our all because it's our dream, but we know we'll have to play a perfect match. We are not a team that makes every opportunity count. We do well to arrive in the final third but we don't always finish the right way. We are doing better but we still have to improve"
ON DONNARUMMA
"Gigio will start today. I talk to him every day. He is one of the few players I drink coffee with. In these months, we have always had a good rapport. He is a very young player and still needs guidance, sometimes you need to remind him the quality player he is. Fans can be tough on him, they forget his young age. Now, he should just focus on his game because if he starts getting distracted, he will probably make unnecessary mistakes"
THE ATTACK
"Nikola (Kalinic) and André Silva count on the support of all the team. It's important for them to score. I have seen maturity and solidarity among the boys. We are creating something important and we must continue supporting each other. Calhanoglu is doing well. I'm pleased with his performances. Perhaps he hasn't played great the last couple of matches but he always helps the team. Fatigue could be one of the reasons but that is why we work so hard to be at the top of our fitness condition".
One of the best players of the season so far, Suso, spoke to the media alongside the coach. The Spain international showed optimism and enthusiasm ahead of today's match at the Emirates Stadium:
"The match at San Siro didn't go well. Today, we must play with the right mentality and try to do it as a team. It's a huge challenge as we play in a very important stadium, but we will give our all. Arsenal play attractive and offensive football and they are a very good team. We must be careful but if we play as a team, we can do it. We have nothing to lose here and we are very focused. For me, it was harder to prepare for the match against Genoa than for this one, even if we made a mistake at San Siro in the reverse fixture".
---
---