Gazidis furious with Zlatan Ibrahimovic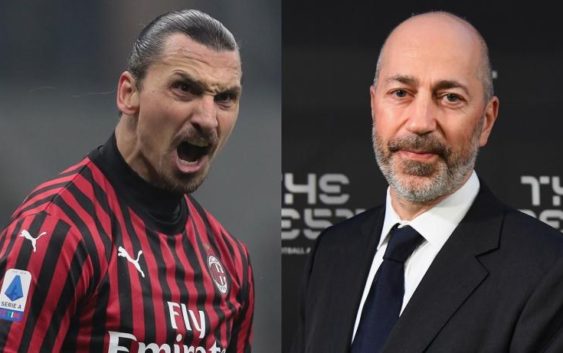 AC Milan CEO Ivan Gazidis was shocked by Zlatan Ibrahimovic's recent interview and his comments on the Rossoneri club.
In an explosive interview, Zlatan Ibrahimovic criticized the club and took aim at the management for the current situation of the club. "This is not my Milan, the targets are no longer what they used to be. At Milan nothing is clear about the future at this point", declared Zlatan.
Regarding the famous confrontation with Gazidis the Swedish striker said: "What came out of the famous meeting is only 10 percent of what happened. But it was not with bad intentions. I was talking for me and the team. Talking to each other, openly, to get answers on the situation, on our future".
According to journalist Carlo Pellegatti, the AC Milan CEO was not at all pleased with Ibrahimovic's words and his timing. Especially with his claims that he was playing for free at Milan. Now the chances that Ibra remains after that interview are practically zero with Gazidis stunned from Zlatan's comments.
The Swedish striker, whose contract expires at the end of the season, confirmed that Milan is his home but so far nobody had called him to talk about the future. Considering the reaction within the Rossoneri management that his interview created, that call will likely never come.
In typical Zlatan style, Ibrahimovic offered his thoughts on future AC Milan coach Ralf Rangnick. "I don't know who Rangnick is and I don't know if he will arrive or not. The information has not arrived to us, perhaps to the newspapers, yes. I don't know if it is official or not. I know that if I was here from the first day, sure we would have won the Scudetto".
---
READ MORE: Jorge Mendes offers AC Milan star to Juventus