Gazzetta: AC Milan in first row for Rabiot auction, plus Savic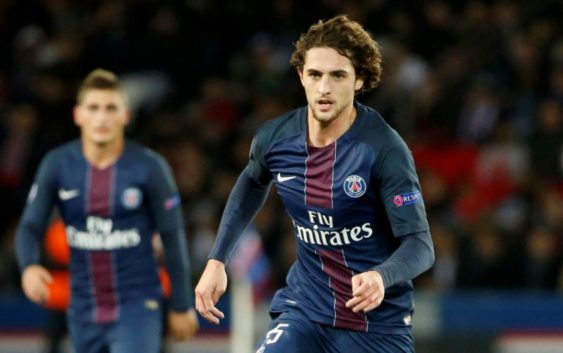 The summer campaign is over for the Rossoneri but PSG's Adrien Rabiot remains a top target for technical director Leonardo and AC Milan.
The summer transfer window has ended a few days ago but in reality the transfer market is never on vacation. Today's edition of La Gazzetta dello Sport focuses on Adrien Rabiot, the talented PSG midfielder whose contract expires in June 2019. According to La Gazzetta, a real auction is set to start for the youngster, with Juventus and AC Milan in the first row, with Inter ready to try and Barcelona remaining the big rival.
Not everything revolves around money. Rabiot currently earns about 2 million euros net at PSG and, in the proposed renewal, the Parisian club has offered an increase of over 5 million per season. The doubts, however, are not only economic: Adrien is twenty-three years old and would like to seize the best opportunity for his career, although the transalpine team considers him a pillar of the squad and want to convince him to stay.
For Rabiot, AC Milan have already made an important inquiry, bearing in mind that Leonardo has an important influence on the Rabiot family. When the Brazilian was manager of the Parisians, four years ago, he defined the current agreement with the central midfielder. A meeting took place recently between Leo and Rabiot's manager-mother.
Leonardo is aware that it will be impossible to find an agreement with Paris Saint-Germain, who intend to renew with the youngster at all costs. The path to take is that with the Rabiot family, trying to understand the real intentions of the player, even at a technical level. If Milan would be able to sign him on a free transfer, it would also ensure a breath of oxygen in relation to the Financial Fair Play, an obstacle that would complicate a hypothetical new attempt for Milinkovic-Savic.
---
---