Gazzetta: Fiorentina-Milan, player ratings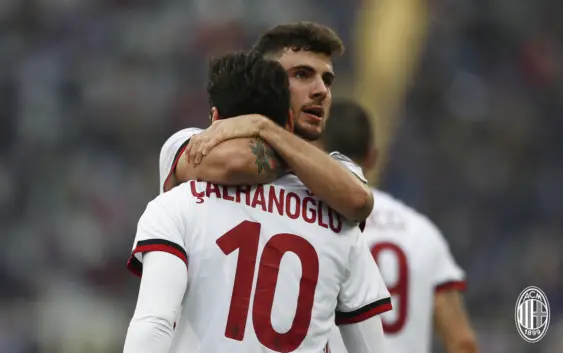 Yesterday's performance was far from brilliant, especially thinking back to the derby of last Wednesday played in a rather more positive way but still AC Milan offered positive signals.
AC Milan close 2017 with a good dose of optimism, making the first comeback of the season against Fiorentina in Firenze. A draw as a result of a compact, not indifferent, reaction even if Gennaro Gattuso's level of individuals still needs to work much more in order to cure some mistakes or individual distractions that worry Milan.
As usual, La Gazzetta dello Sport published today the ratings and individual assessments for all the Rossoneri players who started at Franchi yesterday. Highs and lows in the ratings of Milan players, who rely on the usual suspects to exorcise another negative result.
The best is Gigio Donnarumma, decisive with at least three interventions that restore confidence to the young goalkeeper after a difficult period at personal level. He deserves a 7, the same rating also for the usual Jesus Suso, who creates, shots on goal and is decisive in the action of the Rossoneri draw. The impact, with an important goal, of the Turkish midfielder Calhanoglu was positive, rewarded with a encouraging 6.5, same rating for Rodriguez who is judged by La Gazzetta as the best in the defensive phase.
Among the worst, however, once again two expensive purchases from last summer: Franck Kessie is the faded copy of the handsome player seen at Atalanta and for too many naive errors deserves a disappointing 5. The same for captain Leonardo Bonucci, guilty of losing Simeone in the action of the Viola advantage. For once among the flops there is also Giacomo Bonaventura, perhaps too tired after the good recent performances and unable to dribble a single defender.

---
---