Gds: AC Milan already exploring options to replace Maignan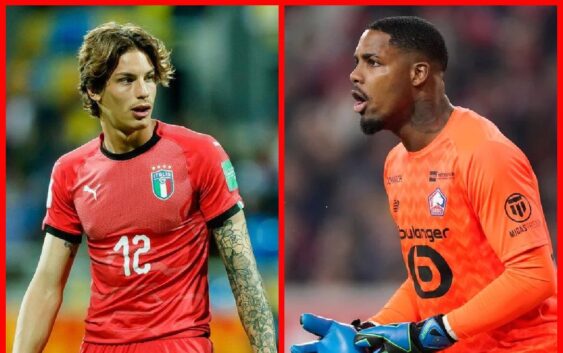 Talks between AC Milan and Mike Maignan have not progressed and the Rossoneri are looking around for alternatives reports Gazzetta.
The current contract of Maignan with AC Milan expires in 2026. The Rossoneri want to offer Mike a new five-year deal, therefore until 2028. Obviously, AC Milan want to reward the French goalkeeper for his outstanding performances since joining from Lille in 2021. Mike Maignan currently earns 2.8 million per season and Milan are offering him close to 5 million with the renewal making him the second-highest paid player in the squad after Rafael Leao.
However, not much progress has been made on this front. That's because Maignan is asking a better contract with wages between 8 and 10 million euros according to the Italian newspaper. Those figures are completely out of AC Milan's salary policy. If an agreement can't be found within this season then the French goalkeeper will likely leave at the end of next summer. As the transfer of Sandro Tonali demonstrated, Milan consider every player on the market for the right price.
The reported salary demands of Maignan's entourage are in line with what the goalkeepers of the biggest European clubs are earning. Legitimate demands considering that the 28-year-old is one of the best n the world in his role. Important clubs are keeping tabs on his situation with Chelsea and Bayern Munich especially interested. AC Milan will only consider bids of around 70 to 80 million euros reports Gazzetta.
At the same time, the Rossoneri are already looking around for a potential replacement. Marco Carnesecchi represents the Italian option. He returned to Atalanta this summer after a great season with Cremonese and will play his cards alongside Juan Musso. Another Italian option is Alex Meret. The 26-year-old has not renewed his contract with Napoli until now and becomes a free agent next summer.
Geoffrey Moncada is also exploring the international market. Ligue 1 remains the preferred field of Moncada who is keeping an eye on Alban Lafont. Lafont flopped in his first and only season with Fiorentina but he has done much better in France with Nantes. He will surely get another chances at top flight soon. Giorgi Mamardashvili is 22-year-ols but he's an established name at Velencia. The bad news is that Valencia are asking around €30 million in order to part ways with Mamardashvili. AC Milan under the Cardinale era have yet to make a signing that's not in the €20 million region.
---
READ MORE: Maignan gives honest answer on potential PSG transfer