Giampaolo's first three experiments at Milan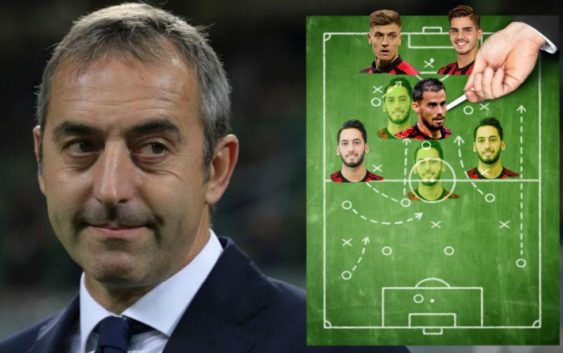 AC Milan coach Marco Giampaolo has started to experiment with the position of three Rossoneri players.
MILAN NEWS – Marco Giampaolo's new AC Milan is taking shape. The guidelines are already known: 4-3-1-2 lineup, quality in play, short passes with two touches at most and "head up and play football".
La Gazzetta dello Sport reports that in the first few days at Milanello, the Italian coach was always seen with a pen and a notebook in his hands. The mister is planning a total overhaul of the Rossoneri's game. Finding the right position for several players is his first job.
And there are those who may soon have new roles, compared to the old management. Giampaolo is in fact thinking of three new roles for three players in particular: Hakan Calhanoglu, Suso and Andre Silva. Talents suspended in limbo, between clearly obvious qualities but that have failed to live up to expectations.
Thus, transfer market permitting, because everything will always depend on it, the Italian coach has already started a trio of great revolutions: Calhanoglu as playmaker, Suso as attacking midfielder and the Portuguese forward as second striker, 'alla Schick', so to speak.
If Calhanoglu, Suso and Andre Silva want to stay at Milan for the new season they must adapt in Giampaolo's 4-3-1-2 game system. The players have given their availability, it's up to them to succeed or search for a new club.
---
Read here Fabio Capello names best starting eleven EVER
---
Read here AC Milan name winger price tag