Hakan Calhanoglu's interview for Milan TV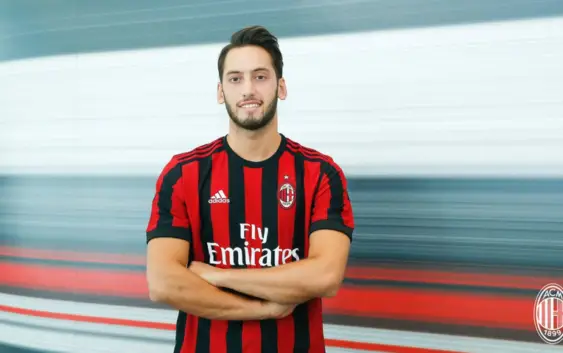 Hakan Calhanoglu gives his first interview for Milan TV, the club's official channel, answering a couple of interesting questions.
The 23 year old Turkish midfielder Hakan Calhanoglu is probably the most loved by the fans among the summer signings. The young attacking midfielder possesses great technical qualities and already has a good international experience. He is a free kick maestro who is expected to add a lot to AC Milan's attacking power. He has spent all his career in Germany, playing 208 matches and scoring 56 goals during his years at Karlsruher (two seasons), Hamburger (one season) and Bayer Leverkusen (the last three seasons).
The rossoneri's official channel, Milan TV, interviewed him to ask him some interesting questions. First of all, he was asked who his favorite player was. As expected Calhanoglu's reply was not much surprising: "Ronaldinho has always been my favorite player. He has also played here at Milan (for three years), as many other big names like Andrea Pirlo, David Beckham, Paolo Maldini and Gennaro Gattuso. It is great, indeed extraordinary, for me to play in AC Milan".
For which team you dreamed of playing as a child? "There are always so many dreams, but a footballer hopes to go to a club where he can improve. To be at Milan is exceptional, it is a winning club that has written the history of football. I hope it can return soon to be where it once was. We will give our best to succeed". When asked the first thing that comes to mind when he is told AC Milan he replies "Gattuso". And Fatih Terim? "Milan". How about Italy? "Nazionale". The young midfielder is then asked whether he had ever been in Italy before coming to play for the rossoneri: "It's not the first time i'am here, i was told that Milano and Roma are very beautiful cities. Sardegna must also be fantastic. Maybe in the next months i'll be able to visit all these places".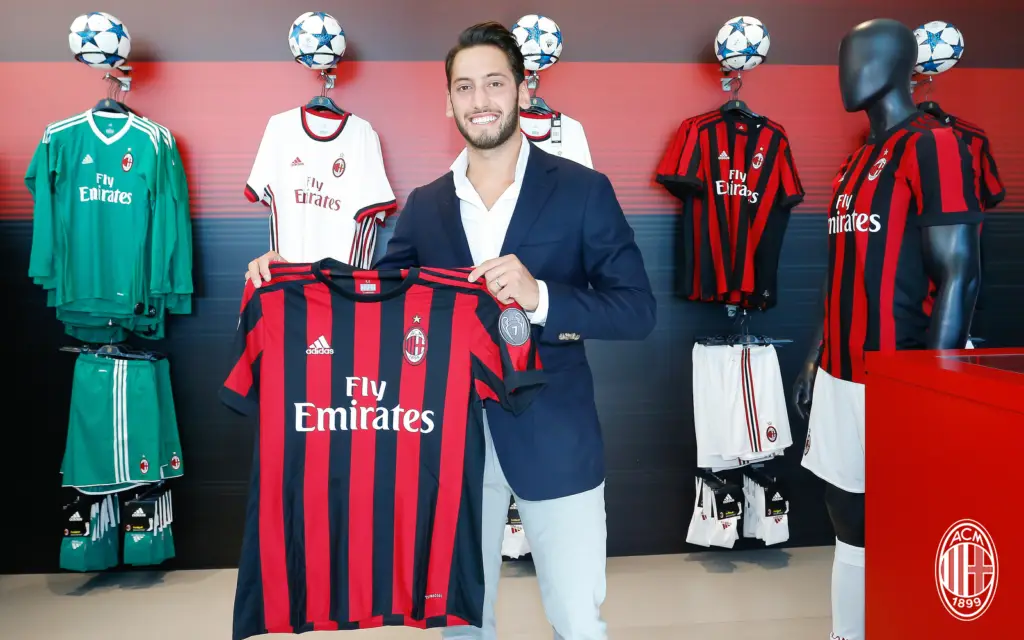 The Turkish midfielder arrived from Bayer Leverkusen for a fee of 22 million euros plus 3 millions in bonuses. In Germany he was one of the best players in Bundesliga. On February he received a four month ban from FIFA for a breach of contract relating to his time at Karlsruhe. Calhanoglu has signed a 4 year contract with the rossoneri and is expected to become one of the main players of the new team (read here).