Ibrahimovic talks for the first time about his future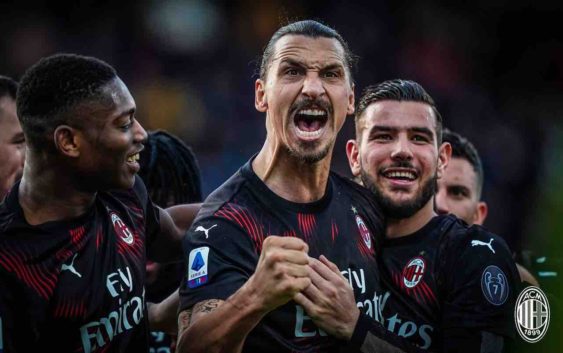 Amid rumors of his departure, AC Milan striker Zlatan Ibrahimovic talks for the first time about his future.
Due to the Coronavirus outbreak, Serie A activity has been stopped until May. In the early days of next month, the league and clubs will gather to discuss the restart date. Meanwhile clubs are continuing their other activities (almost) as normal.
The next two months will be decisive for the path AC Milan will follow next season. It's not yet clear if Maldini will stay, what is Gazidis planning and what will happen with Gianluigi Donnarumma and Zlatan Ibrahimovic.
The contract of Ibrahimovic expires at the end of the season and, if Boban with Maldini had agreed to extend his stay at San Siro, now it will by Gazidis to have the final stay on Zlatan's permanence. The parties have scheduled a meeting to clarify everything soon.
The departure of Ibrahimovic is being taken for granted. The player could also decide to retire at the end of the season rather than play elsewhere. In an interview for Svenska Dagbladet (via MilanLive.it), the 38-year-old striker talked for the first time admitting he hasn't made a decision on his future.
"Let's see. I still don't know what I want, something new happens every day. We couldn't predict the Coronavirus, we just have to try to live and enjoy life. I have a family to look after and they are fine, so I feel good. I think the Coronavirus will be resolved soon, we have to wait for the experts to know what to do and we will proceed. It was unpredictable that Serie A would stop for due to the emergency. "
---
READ MORE: Icardi to AC Milan in shocking swap