James-Milan, a perfect move for all the parties involved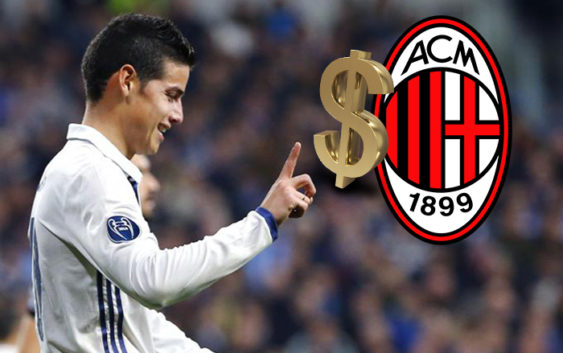 James Rodriguez is the most talked about name to join AC Milan. Such a move would be perfect for all the parties involved.
MILAN TRANSFER NEWS – James Rodriguez is the latest name to join the long list of AC Milan's transfer targets. The rossoneri have already secured 4 new players for next season (Musacchio, Kessie, Ricardo Rodriguez and Andre Silva) and are currently in advanced talks to sign Lucas Biglia and Andrea Conti (read here). Marco Fassone has promised a big name to arrive in this transfer marked window and James Rodriguez is believed to be the top player the new ownership has promised.
James Rodriguez is currently looking to change environment and is set to leave Spain this year. In his first season in Madrid, the 25 year old attacking midfielder was an undisputed starter but when Zinedine Zidane took over at Los Blancos he has started to taste more and more the bench. Real Madrid payed 75 million euros in 2014 for the Colombian but are likely to sell him at a considerable discount. Real Madrid by now are aware no club will offer 80 millions for his services. Next year is the start of 2018 FIFA World Cup in Russia and James wants to re-find continuity, play regularly and discover new incentives. Jorge Mendes, his agent, discussed his situation with Fassone and Mirabelli during the Champions League finale. The parties resumed talks while Mendes was in Milano to finalize the transfer of Andre Silva.  
Sometimes clues, even small ones, have a significative value. The rossoneri for the moment have a vacated number 10 shirt. Andre Silva was supposed to take that number but in the end he had to settle for the number 9. Some believe this no coincidence, the rossoneri are saving the number 10 for a big player. Could it be James Rodriguez? Certain is that it will go to a footballer worthy of its reputation.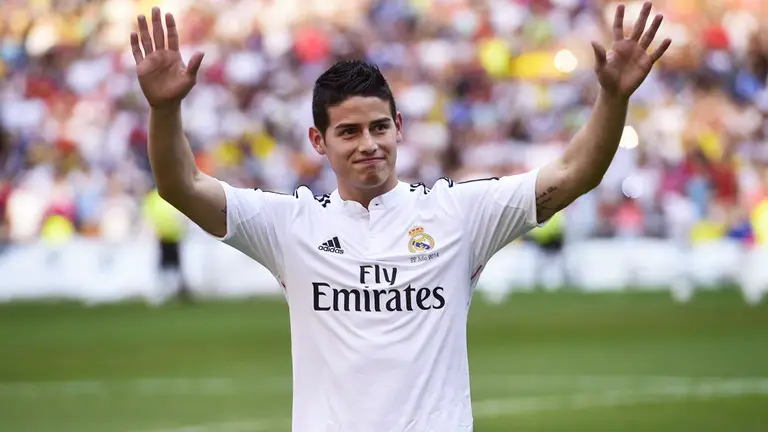 Vincenzo Montella has stated the Milan will probably play with a new 4-3-3 formation next season but the manager's favorite module is 4-2-3-1. James Rodriguez, Jack Bonaventura and Suso behind the sole attacker Andre Silva could give life to a deadly attacking unit. The 25 year old attacking midfielder who can also play as a winger would be the perfect fit to implement Montella's idea. The 4-3-3 formation could work with James and Bonaventura behind Andre Silva. The third option is the Colombian behind two attackers.