Journalist reveals the reason why Maldini was sacked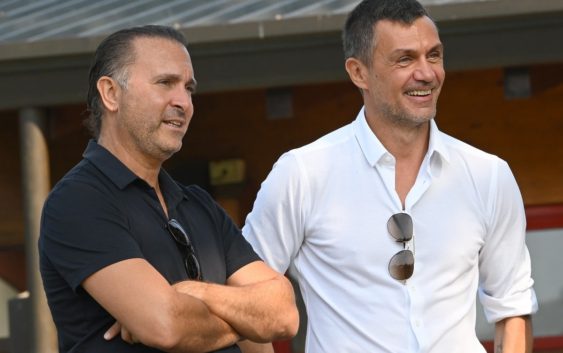 Former AC Milan technical director Paolo Maldini left the club after a very short meeting with Rossoneri owner Gerry Cardinale.
Shocking events took place at AC Milan during the early summer. First the Rossoneri fired Paolo Maldini and sporting director Frederic Massara immediately after the end of the season and established a new management structure led by Giorgio Furlani and Geoffrey Moncada. Afterwards, AC Milan sold Sandro Tonali to Newcastle United.
It is not clear if the two events were tied to each-other but surely the sale of Tonali, who was projected to be the future team captain, would surely not get the green light of Paolo Maldini. It is even more unclear what was the reasoning behind the decision to part ways with Maldini and Massara although it was obvious there was no chemistry between the two and club owner Gerry Cardinale.
Telelombardia journalist Stefano Donati returns to comment on Maldini's exits. Maldini decision to sack Pioli ended up costing his job reports Donati. "Maldini planned to sack Stefano Pioli. He had realized months ago that Pioli's cycle was over and he intended to entrust the team to another coach. Then we all know how it ended. Maldini was not happy at all with the fourth place AC Milan had reached in Serie A (fifth without the penalization of Juventus) despite the Champions League semi-final."
Stefano Donati's claims are in line with the recent report supporting the hypothesis that Maldini wanted to appoint a new coach convinced Pioli could not take the squad to the next level. While Gerry Cardinale on the other hand wanted to keep Pioli knowing he wouldn't get the same budget and transfer pressure he received from Maldini.
Donati was also was very skeptical about Ibrahimovic's meeting with the squad after the 5-1 defeat against Inter. "Ibrahimovic's presence after the derby made no sense, unless he has a contract as club manager. If Milan had won against Newcastle it would have been considered thanks to Ibra on a media level. It was a big mistake. Pioli has run out of bonuses, Malini who served as a lightning rod is no longer there. The entire responsibilities is his to bear now."
---
READ MORE: Chelsea plotting January move for AC Milan defender