Juventus in talks with Donnarumma: the details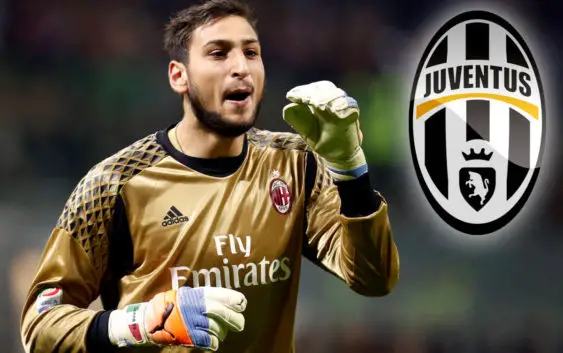 Agent Mino Raiola has met with Juventus to discuss a sensational move for 
AC Milan goalkeeper Gianluigi Donnarumma.
La Gazzetta dello Sport writes that AC Milan have started to tremble. Mino Raiola recently had a meeting with Juventus to talk about the future of Gianluigi Donnarumma. The infamous agent was in Torino on Tuesday and left yesterday. Raiola met with Juventus sporting director Fabio Paratici. The contract of the Rossoneri goalkeeper expires in 77 days and if Donnarumma decides not to renew he will be able to join any club he wants on a free transfer.
Raiola would have tested the ground regarding the interest of Juve for his client. Relations with the Old Lady are excellent and could facilitate negotiations. On the other hand, talks with Milan are currently at a stalemate. The Rossoneri have made an offer of 8 million per season and have no intention to meet his demands of 10-12 million.
La Gazzetta dello Sport confirms that Milan's proposal is final and an improved offer will not be made even if Donnarumma risks leaving on a free transfer. Nevertheless, the Rossoneri hope that Champions League qualification will be enough to convince the Italy internaational to stay.
If Pioli's team close the season in the top four Donnarumma could be convince to stay even for 8 million. This figure would make him the second highest paid player in Serie A, behind only Cristiano Ronaldo and on par with De Ligt. However, Juventus could offer him a better deal. At the end of the season the Bianconeri will greet Buffon and they will try to sell Szczesny. Signing a player like Donnarumma for free, that can guarantee the goal for the next 10 years, is quite tempting for Juventus.
Milan are doing their utmost to retain what they consider a symbol. However, at this point, it would be nice if Gigio takes a step forward and shows some gratitude for the club that raised him and launched him at the highest leves. It would be a great test of maturity to make a statement and publicly say what his thoughts are. Instead, it's Mino Raiola who is doing the talking.
---
READ MORE: AC Milan consider move for Inter player