Kalinic, Silva and Calhanoglu struggling? Montella explains the situation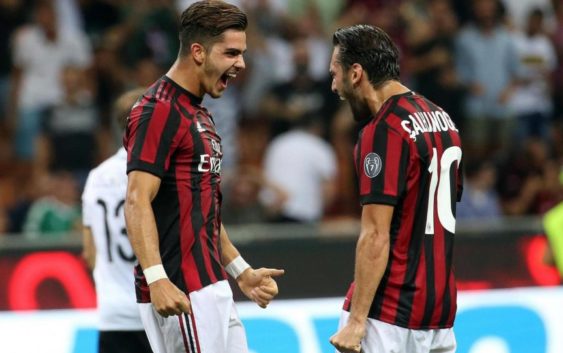 While some of the new arrivals have immediately secured a starter spot some of them need more time. Montella explains what is going on with Kalinic, Silva and Calhanoglu.
During AC Milan's summer transfer window, the new rossoneri management revolutionized almost the entire squad signing 11 new players. The Chinese ownership spent nearly 230 million euros on the market and has promised the spending will continue even in January if necessary.
Inevitably many of the new arrivals have not yet fully entered the team's mechanisms. The two strikers Nikola Kalinic and Andre Silva have found little space till now while Hakan Calhanoglu has not convinced with his performances so far. In this regard, manager Vincenzo Montella in today's press conference spoke about the situation of some of the individuals.
First of all about the Turkish playmaker: "He has great talent but he needs time to adapt to our championship. Calhanoglu must find his best position, he can do both the central midfielder or the left winger. But in front there is also Suso and we risk having too many players with the ball at their feet. Now Borini is more useful because he attacks in depth. We will be able to exploit more his potential."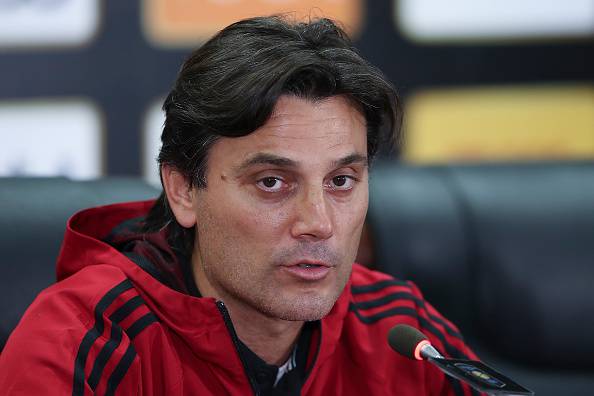 Different situation for the two strikers, so far held on the bench by Patrick Cutrone's unexpected breakthrough, scoring in both Serie A games played. This is the comment by Vincenzo Montella on Andre Silva and Kalinic: "They will have space to show off their talent. Silva seems to be a flop with what i have read but he has played a lot, he has so much talent and he has to grow much more. We are here to help him become better." In fact Andre Silva with the national team of Portugal is proving to be a great striker with a minutes to goal average of one of the best strikers in Europe (read here).