CorSport: Kessie asking to become highest paid AC Milan player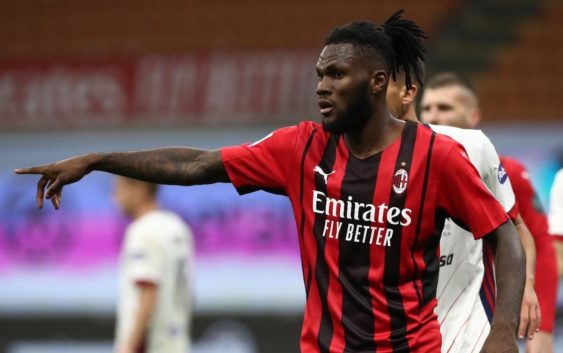 AC Milan midfielder Franck Kessie has asked to become the Rossoneri's highest earning player with a salary of over 7 million per season.
Among the many issues that have been taking place at Casa Milan in recent weeks, without a doubt, negotiations relating to the contract renewal of Franck Kessie take center stage. After the lovely words the Ivorian declared for the Red and Blacks from the Olympics, talks have not accelerated but on the contrary it would seems to have stalled.
Corriere dello Sport journalist Franco Ordine explains what is really going on behind the scenes and the true demands of the player's entourage. The situation appears thorny and the impatience at the club begins to grow.
THE FIGURES – That AC Milan's attention to numbers is manic is not only confirmed by the words of the management but also by their gestures. Paolo Maldini's interview with Sky Sport, seemed like an indirect message to the Ivorian midfielder and his entourage that they would have required a substantial salary increase.
According to Corriere dello Sport, agent George Atangana and Franck Kessie are asking for a contract of 7 million net plus 1.5 million bonus instead of the 6 million reported initially. This increase would in fact reach a figure more than triple of what Kessie currently earns (€2.2 million) and would be unsustainable for the Rossoneri's coffers. At the same time it would make Kessie the highest earning AC Milan player even surpassing the offer made to Donnarumma. At the moment the Rossoneri offer stands at 5.5 million plus bonuses for first two years, rising to 6 million in the third and gradually up to a maximum of 7 million.
OFFERS FROM ABROAD – In the last few weeks, foreign clubs have come forward for Kessie. Tottenham and PSG are very interested in signing the 24-year-old on a free transfer and have promised him a much higher salary than what AC Milan can afford. Those offers have led to the change of strategy from the player's agent. The Rossoneri are optimistic but risk of Franck Kessie leaving like Donnarumma and Calhanoglu is real.
---
READ MORE: PSG winger offered to AC Milan