Kessie confirms AC Milan stay and talks Donnarumma departure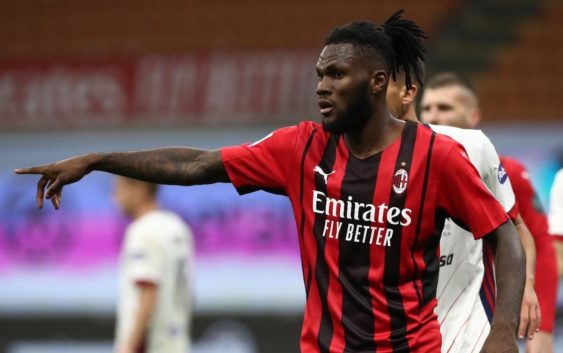 Franck Kessie confirms he is staying at AC Milan and will sign a new contract after the Olympic games are over.
"I want Milan, only Milan". Words that sound like music to the ears of the Rossoneri fans, because they are spoken by Franck Kessie, a pillar of Stefano Pioli's team. "The fans must rest assured – said the Ivorian, addressing the Milan supporters – I always keep my word, they should know it. Now I'm here in Tokyo to do something important with my country, but as soon as the Olympics is over, I'll go back to Milan and we will close everything. There will be no problems."
Franck has released a long and comforting interview with La Gazzetta dello Sport where he reaffirmed all his love for AC Milan. "Of course, I have spoken with the club. We have a chat and we constantly text with Paolo Maldini and Frederic Massara, they know my thoughts perfectly".
All that remains, therefore, is to wait for the signing, which will come "soon, very soon", assures the Ivorian central midfielder. "I want to go on as far as possible in the Olympic tournament. At the end, Milan will have me for as long as they want…".
Pioli and the fans hope that the Olympic commitments do not squeeze the President too much: "Tired? And why? This is my job: running, blocking and restarting. The more I play, the better I feel. I'm super motivated, I can't wait to hug my teammates and coach Pioli again. A season full of commitments awaits us. We wanted the Champions League at any cost. We achieved it with merit. Now we must live up to the name that Milan has in Europe. We will disappoint".
Kessie is also asked about the departure of Donnarumma and Calhanoglu: "If I'm sorry? Of course, we shared an important part of our life. And then Gigio is the strongest goalkeeper in the world right now. But I cannot enter into other people's decisions, I am in charge only for myself. I am very sorry, but new important players have arrived. From Milan."
---
READ MORE: Barcelona want AC Milan midfielder to replace Busquets