Cutrone, Immobile and Higuain-less challenge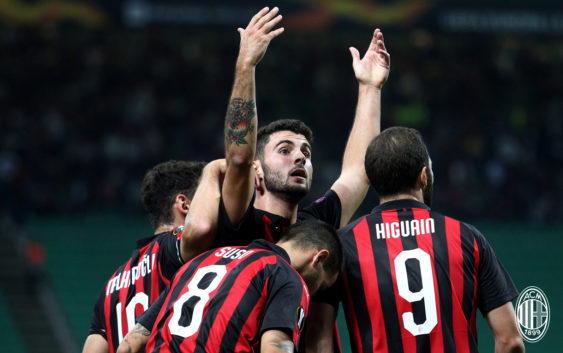 Lazio host AC Milan in a direct encounter for a place in Champions. A fierce challenge even between two strikers Cutrone and Immobile.
To leave his mark without Higuain by his side. That's the number one objective of Patrick Cutrone, who will lead AC Milan's attack at the Olimpico tonight. As highlighted by today's edition of La Gazzetta dello Sport, the young Rossonero bomber, who has yet to score without El Pipita by his side, will try to break this strange taboo against Lazio and Parma.
Patrick will be the reference point up front, the centre forward that Suso and Calhanoglu will see whenever they raise their heads. Milan and Gattuso rely on Cutrone, who, in recent months, has struggled a lot to find the back of the net away from San Siro. The 20 year old, in fact, has not scored in an away match for nine months. His last goal dates back to February 25 (precisely at the Olimpico, but against Roma). One more reason why Lazio-Milan should be his match.
Cutrone will challenge his fellow national team colleague Immobile, a challenge within the challenge considering that the two will fight not only for three points today but also for a starting jersey with the Azzurri. Ciro is a regular in Mancini's team despite his few goals in the national. Patrick, on the other hand, hopes to become a regular soon. Lazio-Milan for them is worth a piece of Champions League. And a slice of the national team.
So far the Primavera graduate has scored 5 goals and has provided 1 assist. Excellent numbers because Cutrone has rarely started from the first minute and still boast a frightening average of one goal every 107 minutes. Now that he seems fully fit it's time for Cutro to start scoring even away from San Siro.