Leao reveals what has changed in him compared to last season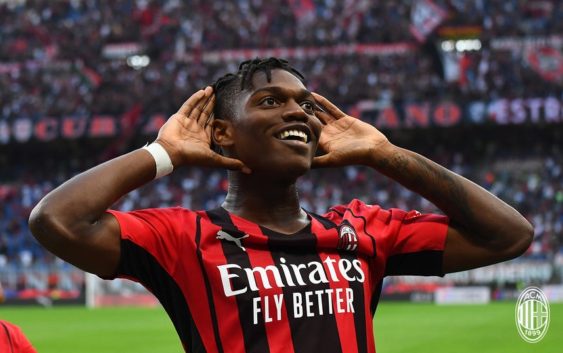 AC Milan winger Rafael Leao accompanied coach Pioli in today's press conference about the Champions League match against Porto.
What has changed in you this year? "I think the thing I missed more was continuity. Today I am more continuous thanks to my teammates and my coach."
Is this match a derby for you? "Playing with Porto is always difficult. They are difficult to face but tomorrow for me and my teammates it will be a final. We want to win and score points to move forward."
Do Milan have to win tomorrow? "It's a final and it will be so from the first minutes. We want to play with the right mentality because Porto is a good team. They have quality and their coach knows Italian football."
Can you become one of the world's best? "I want to grow and I will try to do it every day at Milanello with my teammates".
What do you expect from Porto? "Porto will want to win the match because they too want to make points. A great challenge is in front of us."
Do AC Milan have a strong squad? "Yes, we want to go far. We are a young team but with the right mentality. We also have experienced players and tomorrow we can show what we know how to play."
How different is Serie A from the Champions League? "Serie A is a difficult league. When I arrived here I felt a big difference from Ligue 1. I wanted to play in the Champions League since I was a child, listening to the music. I want to take advantage of this opportunity and win tomorrow."
How has changed for you since last year? "I feel the confidence of my teammates, the coach and the managers. This year I feel a lot of confidence and I have the right mindset. I know that I can make a difference in every moment of the match and I know that I can dribble the opponent, assist or score a goal. Everyone's trust has given me a lot."
Could tomorrow's match be important for you in the national team? "I want to show everyone what I can do in every match. The important thing is to win, not to score or assist. The important thing is to score points and play in the Champions League."
---
READ MORE: How AC Milan lost €1 billion Barcelona star