Leggo: Between Milan and Gigio there is Juventus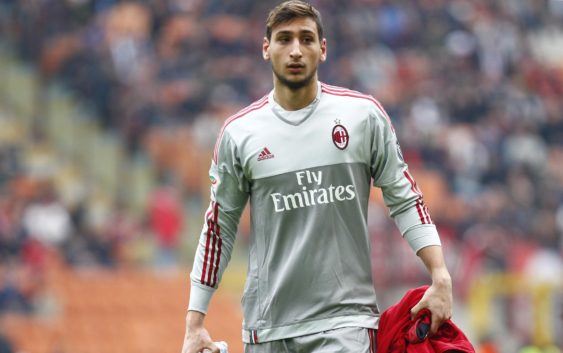 AC Milan News brings you all the reactions regarding the Donnarumma situation from the media, the club and all rossoneri-related figures.
Leggo: Between Milan and Gigio there is Juventus
Today's edition of Leggo opens this morning with the following headline: "Between Milan and Gigio there is Juventus". If Donnarumma decides to say goodbye to the rossoneri, PSG and Real Madrid would not be the only clubs interested in him, the young goalkeeper is also a target of Juventus, who would be willing to offer money plus Szczesny in exchange.
Donnarumma: I never said to have been subject of moral violence. Forza Milan!
After the hot debate started with his request to cancel the contract with AC Milan it was time for Gigio to speak. This is Gigio Donnarumma's message directly from his Instagram profile about the alleged moral violence: "It was a bad evening and I did not expect it! I never said or written about having been subjected to moral violence when I signed the contract. Despite all I look forward and head to the next game… Forza Milan!"
The Baron: Donnarumma must decide, either Milan or Raiola

Giancarlo Capelli, historical leader of Curva Sud Milano and known as the 'The Baron', spoke with Sportmediaset regarding the Donnarumma situation. "We are all fed up with this situation that has been going on since June. Gigio has to talk, he says he loves Milan and last year against Juventus he made unequivocal gestures. But this chaos is not good for him or the image of Milan and us, the fans, we demand clarity. Donnarumma should decide between AC Milan and Mino Raiola. I know that the family is not aligned with the agent. Raiola speaks too often and if the family is against it he should take a position, otherwise it is useless. We fans are with the club, it is Donnarumma who must make his decision".
Marco Bellinazzo: Divergences between Donnarumma and Raiola
on the release clauses
Marco Bellinazzo, well-known journalist who deals with football and finance reports for Radio24: "At the time of the renewal there was no alignment of ideas between Donnarumma and his entourage, which pushed to insert the release clauses while AC Milan and the goalkeeper preferred otherwise. In the contract therefore there are no release clauses and after 3-4 months Raiola has decided to start the procedures to cancel the aforementioned contract signed by his client".
"The options are 2: ask for moral violence or fraud. Both difficult to prove. The fact is that Raiola is damaging the image of Donnarumma and annoying a club like Milan that in the last month has tried to gain confidence, strength and consideration".
Christian Abbiati: Donnarumma thinks of Milan, he can stay for many years

These are the words of AC Milan's club manager: "Probably someone will contest him, but he is a serene boy. He has always trained well and continues to trains well. He is thinking about Milan, he is trying to help the team get positive results. He has a long term contract, I believe he can stay at Milan for many years ".
Mirabelli: Donnarumma happy to renew, we will not be blackmailed
The Rossoneri sports director gave his thoughts on the matter after the match against Verona: "We have little to clarify, sorry for what happened tonight. He did not ask us to leave, we know where evil comes from and we will try to solve it in the next few days. AC Milan must be respected, if someone tries to ruin the image of the player and the club we will suffer damage. We will protect ourselves in the appropriate instances. I do not know who orchestrated this play".
"When I heard the various things I laughed. We live in a country of laws, if someone feels violated, there are courts for these things. I laughed. Gigio was very happy to renew the contract. The fans know where someone wants to go with this".
Sky: Donnarumma was aware of everything
Meanwhile, Sky Sport reports that Gigio Donnarumma was fully aware at the time of signing that there was no release clause in the contract papers. There was no deception or trap on the part of Milan or Mirabelli towards the boy and the ones who represent him. All parties were aware of the fact that there was no release clause on those documents.
Corriere: Mino Raiola's goal
According to reports from Il Corriere della Sera this morning, the goal of Mino Raiola, Donnarumma's infamous agent, is very clear: raise the tension in the rossoneri environment to the maximum, invoke a lack of serenity and move his assisted if not on a free transfer, however at a very low figure, in order to skyrocket the commissions that the possible buyer is willing to pay to the agent.
Gianluca Di Marzio explains the situation
Regarding the Donnarumma case, according to what Gianluca Di Marzio reports for SkySport24, the player signed a contract in July until 2021 without being forced by anyone and this thing is well known by everyone, including Raiola and his lawyers. In recent days, the relationship between the parties has calmed down. There were also two meetings between AC Milan's executives and Raiola and both sides agreed to think together about the player's future. No war, therefore, no wall against wall. At the moment, it seems improbable to see a divorce already in January, also because for now no offers have arrived. At this moment Donnarumma's value is lower than what it was in summer, so it wouldn't be convenient for Milan to sell him in January. Then in summer, AC Milan will see what offers will arrive and what will be the position of the club also for the delicate corporate issues.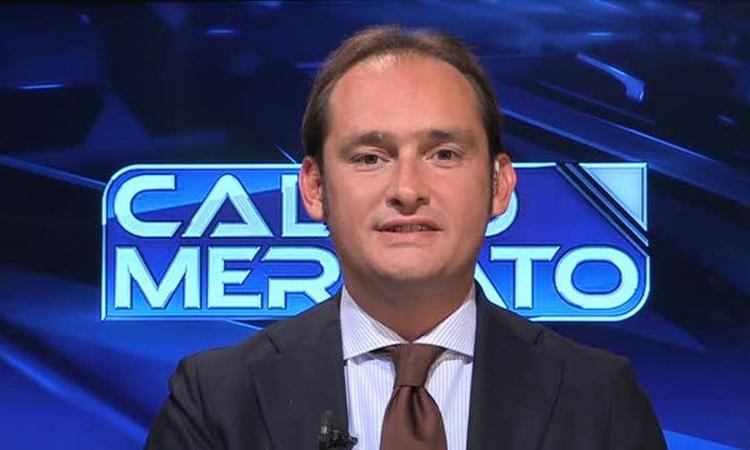 Official statement from the club
AC Milan through an official statement addressed the issue: "Gigio is an asset of the Club, both sports (he is coming from some excellent performances against Torino and Bologna) and economic. All this is enhanced by a contract until 2021 and strengthened by an always open and positive dialogue between the player and his coach, between the player and the Rossoneri's sporting director Mirabelli. Having established this, as Rino Gattuso already affirmed yesterday, Milan is now concentrated only on the pitch. It is there that the Rossoneri team must keep working to get back on track. This is not a time of transfers, but only and exclusively of the pitch."
Gazzetta: Donnarumma may leave for 40 millions 
Both AC Milan and the entourage of Gigio Donnarumma want to avoid litigation and a new clash and for this reason they push to find a way out that will cost 40 million euros: reports La Gazzetta dello Sport this morning, revealing that in via Aldo Rossi the rossoneri managers want to solve this situation as quickly as possible.
AC Milan lawyer: The club is right
The Donnarumma case continues to be an important issue, legally managed by the lawyer Leandro Cantamessa and now passed on the desk of the new AC Milan legal advisor, Grassani. Today's edition of Il Giornale reports a comment by Cantamessa himself regarding the situation and the absence of the release clauses: "I can only say that Milan is right".
AC Milan lawyer Leandro Cantamessa
---
---