From (unjustified) criticisms to masterpieces: Leonardo and the choices that transformed Milan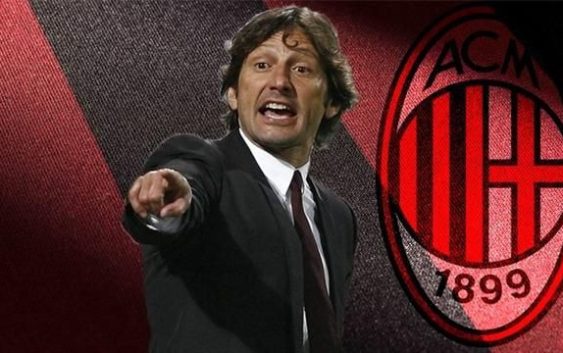 When Leonardo took control of AC Milan's transfer business he received heavy criticism for his moves
but the choices the under-fire sporting director have proven quite successful.
When a ship creaks, put to the test by a storm, it is not uncommon to see criticisms, mostly unjustified, towards those who guide the fate of that ship. It happened to coach Gennaro Gattuso, at the time of Milan's technical crisis, and it also happened to Leonardo, when Milan was struggling especially in relation to summer purchases.
The Brazilian executive found himself setting up a chaotic transfer campaign after a suffered change of ownership. Leonardo was forced to operate exclusively at zero balance. With only 20 days at his disposal the former Milan attacking midfielder managed to exchange the unhappy Bonucci with Caldara and Higuain. The first is one of the brightest defensive talents in Italy while the second was considered by everyone as the most reliable striker in the league. To think that their contribution on AC Milan's season would be minimal was frankly unpredictable.
Some have harshly criticized the signing on loan of Bakayoko who after a couple of months of settling in became one of the best midfielders in Serie A. Now his value far exceeds the 35 million euros that Milan must pay Chelsea. Laxalt and Castillejo were less convincing, but the former Genoa arrived at the last minute to solve Strinic's heart problem, while the second was an opportunity to close the sale of Carlos Bacca, whose salary was too much for the Rossoneri's coffers.
However the true masterpieces of the Brazilian executive arrived in January, or rather in October and January, when Leonardo completed the purchase of Lucas Paqueta (causing perplexity among those who distrusted the 21 year old prospect of Flamengo and the logic of this investment) and above all the swap of another unhappy former Juventus like Higuain with Piatek.
Let's be clear. Keeping a disgruntled Higuain, determined to leave the ship in January, could be a very easy "game over" for most teams. First point: it was necessary to find an agreement to let him go (with Chelsea who initially did not seem convinced). Second point: a solution had to be found with Juventus, which is still the owner of Higuain. Third point: it was necessary to find a valid substitute that and not regret the choice. Ironically in Serie A, in those months of great difficulty for Higuain, Piatek exploded in a club that unlike others prefers to sell rather than to keep players against their will.
Buying a striker like Piatek, capable of scoring 7 goals in 6 appearances, for only 35 million euros, was a real master stroke in today's market, as well as identifying a prospect like Paqueta and relying on him despite the high cost. Remember when we were talking about a midfield to be rebuilt? Now, with the Brazilian AC Milan's midfield is finally settled after years, as well as the attack with Piatek. For decades two purchases hadn't affected so much on the Rossoneri fortunes and credit goes to Leonardo and Maldini who, we emphasize, in the summer arrived later and had less impact on the choices of that transfer market session.
---
---