Maldini calls Ancelotti to discuss winger transfer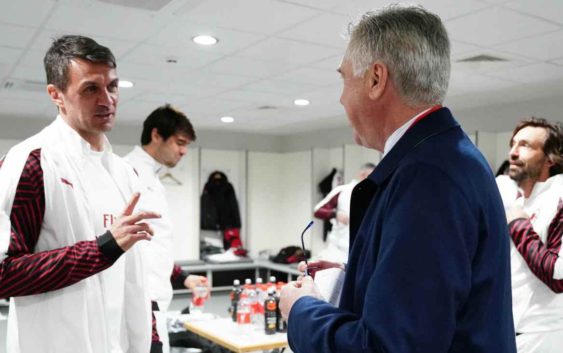 AC Milan technical director Paolo Maldini has phoned his old coach Carlo Ancelotti to discuss a potential transfer about Marco Asensio.
AC Milan have never lost sight of Marco Asensio. The name of the 26-year-old Spaniard is on Paolo Maldini's list of transfer targets for the right wing. Asensio's contract with Los Blancos expires in one year and, with no renewal progress being made, Real Madrid are open to sell him this summer.
Corriere dello Sport reports that Paolo Maldini has phoned Carlo Ancelotti in the last few days to understand the feasibility of a possible transfer. AC Milan and Real Madrid have collaborated on the mercato many times in recent years and a new act may take place this summer.
Asensio is a footballer of great quality but he is no longer considered untouchable at Santiago Bernabeu. Despite his 12 goals contribution, the Spanish right winger was often left on the bench by Carlo Ancelotti. In fact, the Real Madrid coach has given Maldini and Milan his green light to negotiate with Asensio. Ancelotti made Maldini understand that, if it were up to him, the winger would play elsewhere next season.
Real Madrid have set a €30 million price tag on the Spaniard. The fee is not a problem for the Rossoneri but the player's economic demands are. In a meeting with his agent, Jorge Mendes has asked a long-term contract of 7 million per season. That figure would make him the highest earner at Milan but the Rossoneri don't seem willing to match his demands.
Interest in Marco Asensio is high with Juventus, Manchester United, Arsenal and Tottenham monitoring his situation carefully. The Premier League clubs have no problem in offering him a bigger contract but only Tottenham can guarantee Champions League football. In the meantime, the Rossoneri continue to keep tabs on other targets like Berardi, Zaniolo and Noa Lang.
---
READ MORE: AC Milan choose their new number 10