Maldini to scout 4 Verona players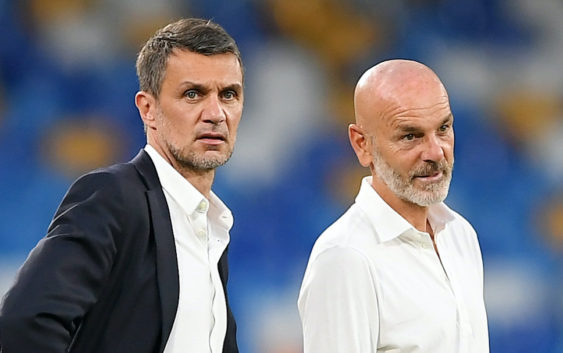 Maldini and Massara will be interested attendants in Verona vs AC Milan not only for the final results but also for performance of four Verona players.
Tomorrow AC Milan face Hellas Verona away from San Siro. An important match for different reasons. La Gazzetta dello Sport reports that several Hellas Verona players are in the orbit of AC Milan and other clubs who aim to secure their services in the summer.
Starting with Mattia Zaccagni. He is one of the best players of Juric's and the big surprise of Serie A this season. Zaccagni has scored 5 goals and 7 assists in 24 appearances so far. An attacking midfielder with good technical qualities whom Napoli are desperately trying to sign. The contract of Zaccagni expires in June 2022 and he will be one of the biggest opportunities of the summer mercato.
In addition to Zaccagni, Milan is also watching Matteo Lovato carefully. The 21-year-old centre back has been followed by the Rossoneri for the entire year. Roma have already seen a 13 million euros offer rejected. Tomorrow at the Bentegodi stadium it will be his duty to prevent the Rossoneri from scoring.
The top scorer of Hellas Verona this year is, surprisingly, Antonin Barak with 6 goals. Arriving on loan from Udinese, his permanent transfer will cost 6 million and the Verona management have every intention of exercising that option at the end of the season. The 26-year-old Czech, also author of three assists, plays as an attacking midfielder alongside with Zaccagni in Juric's 3-4-2-1. He is very good at penetrating the opponent's penalty area and AC Milan are also keeping an eye on him.
Finally, there is Federico Dimarco, the left foot full-back capable of doing great things both when it is time to cross and shoot. He has scored 3 goals and 5 assists this season. Hellas Verona have an option a right of redemption of 6.5 in their favor and in the agreement with Inter will also get 50% of his future sale Nerazzurri. The 23-year-old could be the ideal substitute of Theo Hernandez.
---
READ MORE: AC Milan star offered to Barcelona