Journalist: There is only one striker option for AC Milan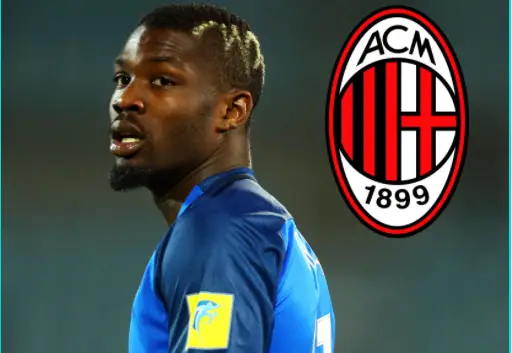 AC Milan remain interested in French striker Marcus Thuram who is set to leave Borussia Monchengladbach soon.
The heavy defeat suffered by AC Milan against Inter in the Italian Super Cup final and the difficult start to 2023 have highlighted a gap in Pioli's squad: there is no real alternative for Olivier Giroud.
Zlatan Ibrahimovic continues to stay out and will probably be available by the end of February but his physical conditions cannot give any guarantees to the Rossoneri. Origi and Rebic, on the other hand, seem to carry the same problem. The goals scored are too few to be considered concrete alternatives to the Frenchman.
All things considered, an intervention on the transfer market is obviously necessary and there is a name circling around. AC Milan have been monitoring Marcus Thuran since the summer but his participation in the World Cup with France has increased the number of international clubs interested in his services.
Journalist Xavier Jacobelli analyzed the situation of the Rossoneri in an interview with Radio Radio. "Milan's first urgent need is to fix the defence. Nine goals conceded in the games played in January are a wake-up call. Above all for the evident drop in form of some pillars of the Scudetto, above all Tomori". What does not convince Jacobelli, in addition to the back line, is the offensive department and a solution could be present on the market.
"It is evident that this team, if they had the possibility from a budget point of view, by the end of the transfer window should find a striker capable of sharing the weight of the offensive department with Giroud. Ibra should return in February, while neither Rebic nor Origi can guarantee Pioli a sufficient number of goals. Finding a striker of Milan level when there are 11 days left until the transfer market closes is a rather difficult undertaking. I think the only open possibility for Milan is Marcus Thuram, whose contract with Borussia Monchengladbach expires on 30 June."
The 25-year-old is having another great season with Monchengladbach. Marcus Thuram has scored 13 goals and provided 4 assists in 17 appearances so far with the German club. Besides AC Milan, Inter and Chelsea are the most interested clubs in his services. It is also likely that the players moves at the end of the season as a free agent.
---
READ MORE: The top 5 causes of AC Milan downfall