Mateo Musacchio threatens Milan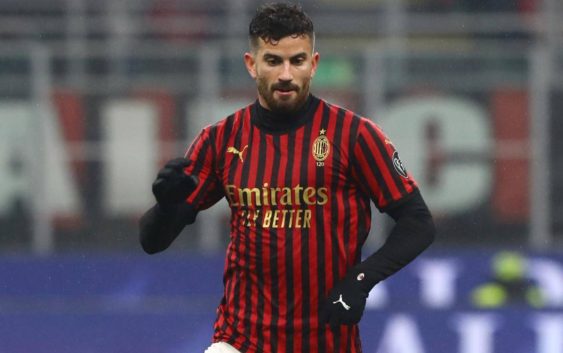 AC Milan centre back Mateo Musacchio is not happy with his current situation and is likely to leave at the end of the season.
At the end of the season AC Milan and Mateo Musacchio are expected to part ways. Tuttosport reports that the player is quite unhappy by what has happened this season and specifically since the match against Torino onwards.
The match in question concerns the evening when there was that "misunderstanding" between the Argentine defender and Stefano Pioli. After the injury of Simon Kjaer, the coach immediately called the Argentine to warm up but Musacchio asked for a few more minutes due to a presumed calf injury. Surprisingly, a few minute latter, Pioli decided to give Matteo Gabbia his debut at San Siro rather than wait for Musacchio.
The problem is that from that match on, the South American centre back hasn't featured from the first minute. Pioli has relied on youngster Gabbia who immediately proved himself up to the situation and a valid element to focus on for the following season.
Musacchio was reportedly furious. Also because even before this episode, due to some physical problems, he had in fact already lost his place in the starting eleven in favor of Kjaer, who had in fact become the new regular starter alongside captain Alessio Romagnoli. Which, in sum, means that in fact Musacchio is currently fourth in the hierarchies in front of only the injured Leo Duarte.
Now his future will depend on the new coach and his perspectives. One thing is already obvious, without concrete possibilities to play continuously, he will not remain. His agent has reportedly made it clear to Milan that if Musacchio is not given more chances he will leave.
In the January transfer window, two Spanish clubs and one English expressed interest in Musacchio. But the 29-year-old from Rosario refused their offers convinced he could be an integral part of Milan. Apparently a wrong decision that will be corrected soon.
---
READ MORE: Milan made shocking proposal for ICARDI