Mertens-AC Milan: New confirmations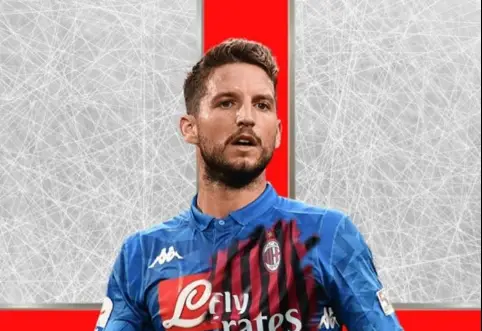 Confirmations arrive on the advanced negotiation between AC Milan and Napoli star Dries Mertens.
Yesterday the Rossoneri were treated with a pleasant news. According to reports by Todofichajes.com, AC Milan outsmarted the competition and had secured the services of Napoli star Dries Mertens.
The transfer market bomb from Spain has received confirmation in Italy. Apparently Dries Mertens is really just one step away from AC Milan. La Stampa confirms the rumors and adds that the negotiation to bring the Belgian striker to the Rossoneri has been very fast one.
Unlike the Spanish source, La Stampa reports that the parties are not expected to close the last details of the agreement next week but there is great optimism that Mertens will play for AC Milan next season.
The signing of a top player like Dires Mertens would be very important for several reasons. AC Milan, in fact, would buy a player that is a veteran in Serie A and has shown great familiarity with the goal. Beating the competition of more rich cubs like Inter, PSG and Chelsea would also be a huge boost in confidence for the Rossoneri management.
The signing of the 32-year-old striker would also put an end to the rumors that Elliot would like to build a team made up of young players only. An attack led by Ibrahimovic and Mertens would certainly not be bad. In his 7 seasons in Italy, Mertens has scored 121 goals and assisted 73 in 309 appearances with Napoli.
---
READ MORE: AC Milan set sights on best French right back