Elliot thinking of sensational Pioli-Rangnick combination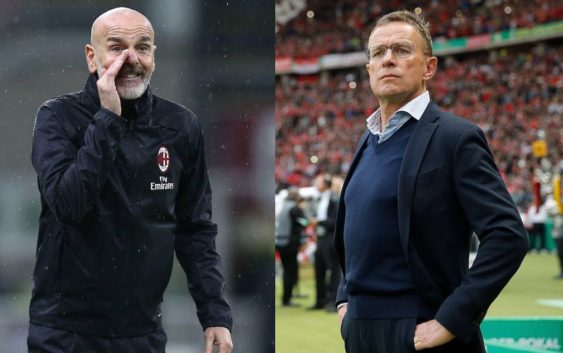 AC Milan owner Elliot is thinking of keeping Stefano Pioli for another season and having him work together with Ralf Rangnick.
AC Milan is flying like never before and Stefano Pioli is enjoying the performance of his boys. In the meantime Elliott is reflecting. What if the Italian coach had a chance to remain on the Rossoneri bench next season?
According to Corriere della Sera, this hypothesis is quite possible. The Italian newspaper writes that the unexpected turn of the team after the lockdown with 6 wins in the last 8 games has taken the Rossoneri owners and management off guard.
The sprint of Romagnoli and his teammates could change the scenarios. The chosen one is Ralf Rangnick, this is a certainty, but in recent days, reports Corriere citing sources close to AC Milan club, has filtered the message that no decision on the next coach will be made before the end of the season.
As mentioned, the German professor remains the number one and only candidate but Stefano Pioli's chances of staying have undergone a sensational and unthinkable surge up compared to a month ago.
The new season will begin on September 12th, so the time for a revolution is objectively short. That's why Elliott is seriously thinking about what to do next. And an alternative solution would be taking shape, rejected until a few weeks ago but no longer today with Pioli staying as coach and Ralf Rangnick serving as sporting director, at least for the first year. The squad is fully supporting the current coach who still has four games available to convince owners.
---