New job: Gattuso meets with Jorge Mendes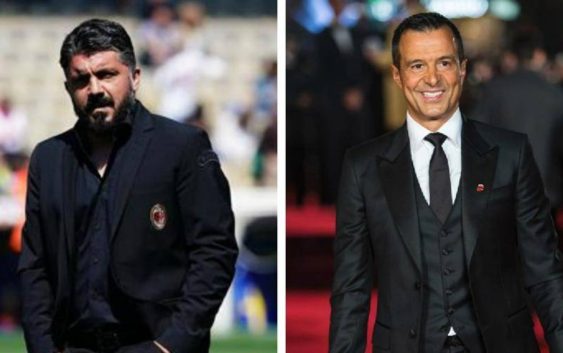 AC Milan coach Gennaro Gattuso has met with powerful agent Jorge Mendes to reportedly discuss a proposal from Premier League club Newcastle.
The future of AC Milan coach Gennaro Gattuso remains a mystery. The Rossoneri currently share the fourth place in the standings with Atalanta and Champions League qualification is well within reach. However, even if Milan qualify for Champions, it seems like Rino is not going to be at the helm of the team for next season.
Gennaro Gattuso was rumored as the new coach of Roma for next season but the Italian denied such a possibility insisting that he's not talking to any other team. Surely rumors will continue to grow until the end of the season.
La Gazzetta dello Sport reports that Gattuso met the well-known agent Jorge Mendes in a Milanese restaurant. Rino is under contract with Milan until 2021, but he is also considering alternative solutions for next season.
According the Italian newspaper, Jorge Mendes has offered Gattuso the possibility to coach in England for next season. Premier League club Newcastle are interested in him. Gattuso himself that a meeting had happened but for different reasons. "With Mendes we see each other often, I like good food and talk about football. Newcastle? Unfounded rumors. I repeat, with Mendes there is only a great friendship".
---
---