Giampaolo's impeccable derby record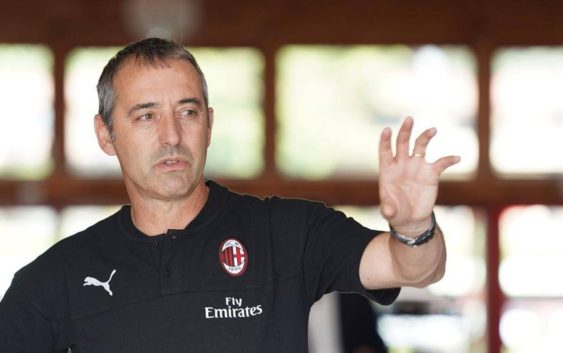 With 4 wins and 2 draws in the derby of Genoa, AC Milan coaches Marco Giampaolo hopes to repeat himself also in the d

erby della Madonnina against Inter

.
The derby della Madonnina is approaching, one of the most fascinating city rivalries of all time that does not need an introduction. With 6 points but without creative ideas in attack, AC Milan are considered as the underdog of the match. Inter are certainly ahead of the Rossoneri in terms of football principles and their application despite the half-false step in the Champions League against Slavia Prague. Nevertheless a victory is the only objective of both squads.

It is true that the derby will be only a match of the 4th round of Serie A but it is already a crucial encounter for Mr. Marco Giampaolo. A negative result, through a sterile and disappointing game, would create a mini crisis that the whole Rossoneri environment hopes to avoid.
In recent years, AC Milan's season has taken off after the derby or consecutive disappointing results have followed. The performance will count, as well as the result. And Marco Giampaolo, "Mister derby of Genoa", who during his first season with Sampdoria faced the derby in a crucial moment of the season (and his management), hopes to repeat the feat also with the Rossoneri colors.
"In the derby you are catapulted into a surreal bubble, you play two matches, one on a technical level and one on an emotional level, in the latter you can disperse energy in hysteria and if instead you can be as cold as possible, you play much better" explained the new AC Milan coach last April, after winning his last derby with Sampdoria.
Giampaolo left unscathed from 6 consecutive derbies, winning 4 and drawing 2. Better than anyone else in the history of Sampdoria. A statistic that the Abruzzo coach will try to keep unaltered in the same way, offering his own idea of football in the most fiery and important game of all.
READ MORE: Two new signings to play against Inter