Maldini and Elliot clash for Papu Gomez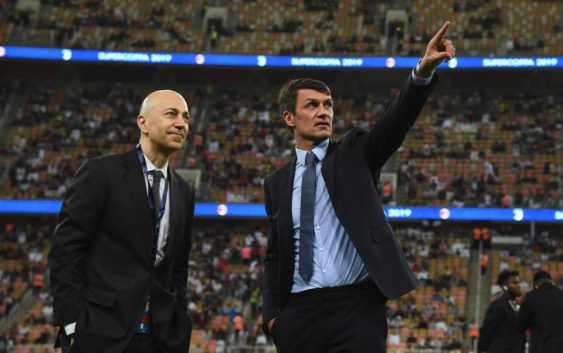 Paolo Maldini wants to bring Papu Gomez at AC Milan but Elliot has a different opinion on the Atalanta star.
AC Milan are preparing their strategy for the January transfer window. A name that particularly pokes the imagination of Paolo Maldini and the fans is that of Atalanta star Papu Gomez.
Papu had a fight with coach Gian Piero Gasperini and is looking to leave Atalanta when the mercato opens. According to La Gazzetta dello Sport, the Rossoneri are the favorite club to land his services but there is a problem. In addition to the stiff competition, the main obstacle to this signing is… Elliott.
Gomez asked Atalanta to let him leave on a free transfer but the Bergamo club refused. With a contract expiring in 2022, Atalanta has the ability to make its own demands and want 15 million euros to sell their star player.
The American owners of AC Milan do not like expensive transfers for over thirty players. Papu will turn 33 in February and is not part of the club's plans. The situation would be different if Atalanta agreed to let Gomez leave as free agent.
Papu Gomez would be a really important hit for Milan. In Stefano Pioli's formation he could fill any role in attack even though attacking midfielder is his favorite. On paper, Papu is the ideal replacement for  Hakan Calhanoglu who is refusing to renew his contract. Despite Maldini's admiration for Papu Gomez, Elliott would prefer to invest 15 million for a young profile with future potential, and not for a player who is heading towards the end of his career.
Internal obstacle for Paolo. If he could, he would sign right away. The Argentine is giving priority to offers from Serie A. Italy is his second home and he would like to continue his career here despite lucrative offers from Qatar and PSG.
---
READ MORE: AC Milan to offer Calhangolu plus cash for Tottenham player