Montella in heated discussion with a fan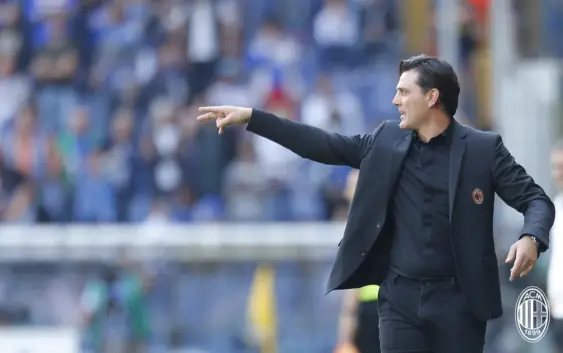 Tension within the team is high at the moment. After another disappointing result coach Montella faced an angry fan unhappy with AC Milan's performance.
During the summer transfer window the new Chinese ownership invested more than 230 million euros hopping that this new group, a mixture of young talents and experienced players, would start a new dominant cycle in Serie A. So far AC Milan are 8th in the league (5 wins, 1 draw, 5 defeats) while in Europa League they lead group D with 8 points. Much more was expected from this team and the fans have started to raise their voice in discontent.
Coach Montella has been under-fire recently for the underwhelming performances of the rossoneri in the league and in Europe. Today's edition of La Gazzetta dello Sport reveals that last night at the end of the match against AEK Athens, Vincenzo Montella had a small but heated chat with a fan: "Boring game? Do not come to watch me ever again."
---
Read here Cagliari set price for Milan target
---
Read here Montella: "For a while i have been watching my funeral live… "