Inter-Milan: a 100 billion euros derby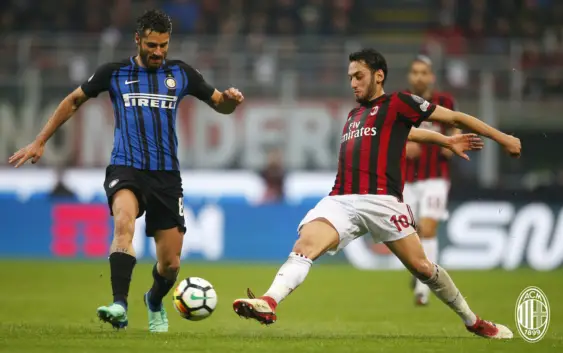 In a few hours AC Milan face Inter in the first Derby della Madonnina for this season with both team's eager for victory.
A 100 billion euros derby. It is the stellar figure, writes the daily Tuttosport, which is obtained by adding the value of the two owners of Inter and AC Milan. The turnover of Suning is 70.08 billion euros while Elliott responds with 30.3 billion. The Chinese and the Americans are the second and third economic powerhouses of Serie A. At the top of this particular classification remains Juventus, with Exor enjoying a 143.4 billion turnover in 2017.
Regarding today's derby there will be 78,000 fans at San Siro and income for the first time will exceed 5 million euros reports La Gazzetta dello Sport. A truly global event that will be broadcast in 196 countries.
A victory in the Derby della Madonnina would have a very important impact on the season of both club's. The two Milanese teams arrive at the derby after consecutive wins with Inter a bit more in advantage considering the recent string of positive results.
The Rossoneri are counting a lot on Gonzalo Higuain while Inter will rely on the other Argentine star Mauro Icardi. Suso vs Perisic is going to be another decisive duel while Donnarumma will try to keep the first clean sheet for this season. 
AC Milan Third Jersey Men 2018/19