Pioli's cure for Piatek and Paqueta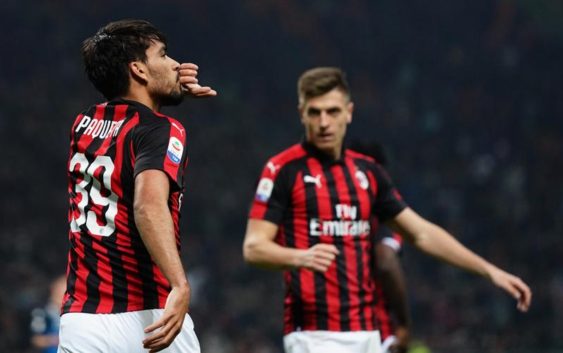 Reviving

Krzysztof Piatek and Lucas Paqueta will be an urgent mission of Stefano Pioli a

nd the new Milan coach seems to have already understood how to succeed.
Reviving Krzysztof Piatek and Lucas Paqueta, this will be one of Stefano Pioli's top missions. Because after the breakthrough under former coach Gennaro Gattuso, the Polish striker and the Brazilian midfielder underwhelmed with Marco Giampaolo.
A total investment of €70 million for the two, initially valorized and then depreciated dramatically. La Gazzetta dello Sport reports that the game system of the new AC Milan coach seems the ideal solution to bring out the best from Piatek first. In the 4-3-3 formation, the talented striker has always shown his best.
The misunderstanding with Giampaolo was tactical. The club had chosen a precise trademark but without providing the necessary tools. Pioli's offensive trident, on the other hand, is more suited to the club's preferences. Piatek once again becomes the absolute reference in attack with two wingers on his side. Suso and Samuel Castillejo on the right, and new signings Rafael Leao and Ante Rebic on the left, will compete for the two available slots.
As for Lucas Paqueta, signs of recovery were glimpsed in the second half against Genoa. Unlike Giampaolo, who saw him only as a central midfielder, Pioli is the first to believe in his goal scoring capabilities. "He can also play between the lines. He has several goals in his legs and is good at getting into the game", said Pioli.
This is a novelty that can stimulate the Brazilian and open new scenarios. In 22 games so far with AC Milan, Paqueta has scored only one goal. A modest contribution considering his qualities and position on the pitch. Fortunately, with Pioli's recipe, Paqueta could play closer to the goal. And if the new coach finds the right combination, his contribution could soon double.
READ MORE: Stefano Pioli's first signing