Gigio, Suso and Bonaventura: Maldini's number one priority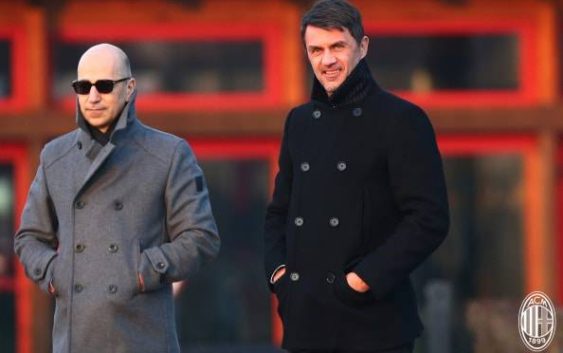 It is time for contract renewals at Milan.

Now that t

he market is closed, the Rossoneri will now have to solve the situations of Gianluigi Donnarumma, Suso and Bonaventura.



Now that the summer transfer window has closed, the AC Milan management is thinking about renewals, in particular those of three players, namely Gianluigi Donnarumma, Suso and Giacomo Bonaventura. These are three "senators" of Milan and therefore are situations to keep under control to avoid having problems during this season.
DONNARUMMA – As reported by La Gazzetta dello Sport, the most complicated case is certainly the one concerning the Gigio Donnarumma. That's because talks will start from an economic base that is no longer in line with the new course of the Rossoneri engagement (Gigio earns 6 million euros per season, the highest paid player in the squad). Donnarumma was on the market this summer but did not attract pleasing offers.
The Rossoneri asked for at least 60 million, a figure that no club decided to invest in Donnarumma. His contract expires in 2021, so there is still time, but better to resolve this situation as soon as possible before it becomes as complicated as in 2017. Soon, the Rossoneri executives, and his agent Mino Raiola, will sit down to find the right agreement.
BONAVENTURA AND SUSO – With the infamous Italian-Dutch agent, Maldini and Boban will also have to discuss the future of Giacomo Bonaventura, whose contract expires in June 2020. Jack is recovering from the serious knee injury and obviously the club will offer him a new deal only if he proves to have recovered completely. Suso too is awaiting a call from Maldini.
His agent Lucci has had several meetings with the Rossoneri executives over the past few weeks. At one point, Suso's future seemed to be far from Milanello but in the end the Spaniard was given a central role in Giampaolo's project. In exchange for an improved salary, AC Milan would surely ask to raise or totally remove his release clause of 40 million euros. Three important cases that the management must try to resolve as soon as possible.
READ MORE: AC Milan make six signings on transfer deadline day