MN: Giroud to lead while Ibra recovers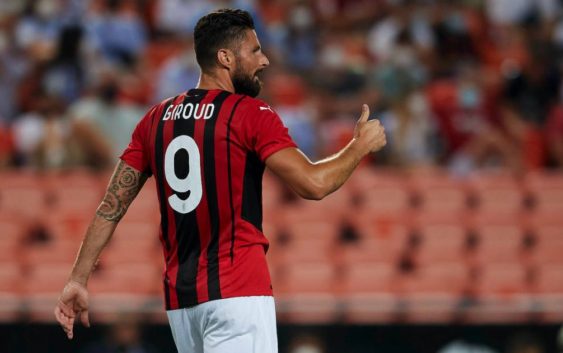 Olivier Giroud will be AC Milan's starting centre forward for the first two matches of Serie A while Ibra works on his recovery.
Ibrahimovic and Giroud? Ibrahimovic or Giroud? For the first two weeks of Serie A there will be no doubt. The starting centre forward of AC Milan will be the French star who arrived from Chelsea for a transfer fee of 2 million euros.
GIROUD IS READY – Therefore, on the mighty shoulders of Giroud there will rest most of the offensive hopes of the Rossoneri for the first two league matches. Firstly in Genoa against Sampdoria and then at home against Cagliari. AC Milan have the duty to start the season well to try to launch, as they did last year, towards a new year full of satisfactions.
The French number 9, on the other hand, is already perfectly aware of those ambitions. "We want to have a great Champions League of course. It's a great thing to return in Champions for the club and for all the fans. I know how beautiful it is to play this competition and we want to make the fans proud of us.
It's early to say where we want to go. We must think about the group stage first rather than the semifinals, but we have a good chance of going far. We must go ahead and improve where we can. In the same way I think we have high hopes for the Scudetto, we will have to start strong, but we are hungry", explained Giroud after the friendly match against Real Madrid.
IBRAHIMOVIC RETURNS – However, the Swede will have to wait until September to make his come back. The Rossoneri number 11 has recently started to train individually reports MilanNews.it. Impossible to see him on the pitch for the first two rounds of Serie A. It is much more likely that Ibrahimovic will return immediately after the international break in September. Zlatan should be available for the third week of Serie A and for the historic first match of the Champions League group stage.
---
READ MORE: AC Milan closing in on new midfielder