Montella today's press conference: Andre Silva, Bonucci, Bacca and much more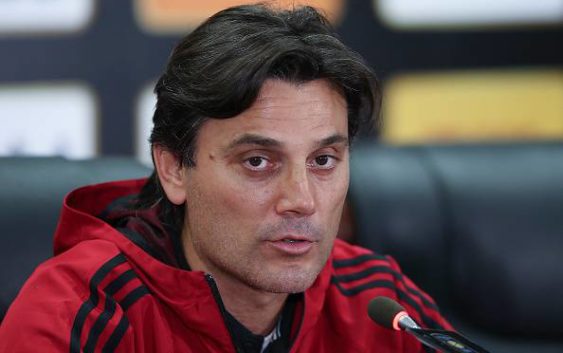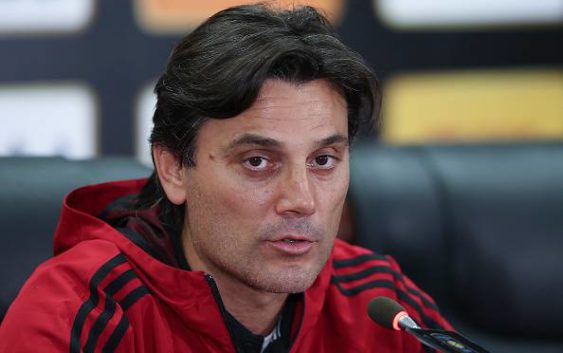 The manager attended today's press conference accompanied by Suso. Montella discussed tomorrow's lineup, the injury situation Bonucci and much more.
According to the latest news, Vincenzo Montella is about to hand Andre Silva his first minute debut in San Siro against the Shkendija. Regarding this subject the manager discussed in today's press conference: "Adaption to our championship requires time. Andre Silva has tremendous potential and can achieve every goal and personal prize. He has a big desire to prove everything right away but my advice is to keep calm and do not rush, because it can lead to errors. But for real, he growing exponentially."
The manager commented Kalinic's imminent arrival: "I would like to answer but i try not to give too many clues. But I can say that he is a functional player in our football, altruistic and knows how to move in every game situation. He is not a bomber but i appreciate him a lot".
On Biglia's and Romagnoli's absence: "I am very sorry not to have them available. Alessio continues to train with the group while Lucas wants to come back to work every day with us. They are two players who will decide our success this season. Romagnoli gives us the chance to play with 3 centre backs because he is left-footed and would complete the defensive unit with the others. Recovery time? I do not know, but the situation for Romagnoli will be clearer in the next few days."
On Bacca's departure: "He is player who made a big contribution to bring us back to Europe but we all expected something more from him. His departure for me it is not a big win because i could not take advantage of all the skills. We had different visions of what the striker had to do on the pitch. I wish him all the best."
On the substitute of the injured Lucas Biglia: "Montolivo and Locatelli can also play together but i have not chosen yet the starting eleven for tomorrow's match."
On Niang? "He has had a slight injury for a few days. The club and the boy know my thoughts, it's a constantly evolving situation."
Montella closes the press conference commenting Leonardo Bonucci's Champions League goal: "He has said he wants to win it in four years but first we have to qualify. If we are good, we can win it even before."