Montella: "Everyone flopped, we entered the field mentally exhausted"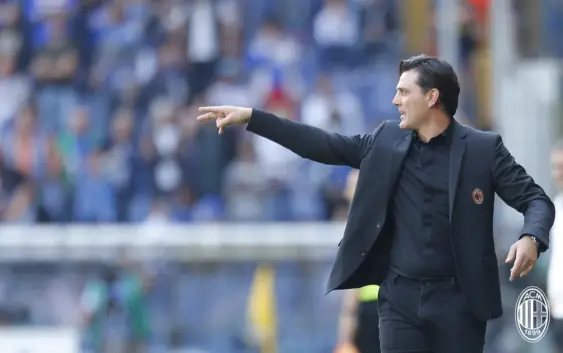 Vincenzo Montella is facing tough criticism after today's defeat against Sampdoria. AC Milan suffer the second defeat in Serie A after a week performance.
Coach Vincenzo Montella certainly is not satisfied after the horrible performance today against Sampdoria. Milan, after the heavy k.o. against Lazio and the victory over Spal without spending too much energy, lose again away from San Siro. Sampdoria win 2-0, decisive an error from Cristian Zapata who assists his cousin Duvan Zapata and the late goal of former Inter Ricky Alvarez: "Total failure from the technical and agonistic point of view, It's a flop for everyone", explains the rossoneri coach in the post-match interview for Premium Sport.
"CHANGING GEAR" – "In the first half they did better, we could not create and we did not have mental clarity to succeed. I think today's game is a bit of a flop for everyone. We have lost two out of six league games, we have to change gear" the coach continued.
"IT WAS MY MISTAKE" – "We have to analyze today's performance, we did not do well in all points of view, mentally we were exhausted, I was wrong not to understand it, but we have to work and understand why we entered the field this way. Musacchio out? Zapata looked like a neighbor of Sampdoria."
Vote here: Should Milan sack Montella