Gattuso to adapt Kessie in surprising new role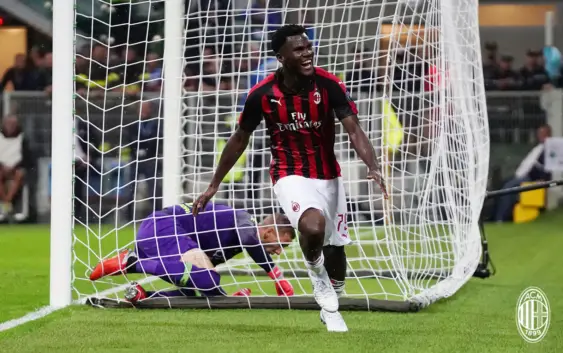 In recent weeks, every time AC Milan have a match they lose at least one player to injury. This situation has forced coach Gennaro Gattuso to dramatic solutions.
A real injury curse. At its best moment with three consecutive Serie A wins and a draw in Europa League, AC Milan reaffirmed their Champions League candidacy. One of AC Milan players who is not at his best physical condition but is forced to clench his teeth and play is Franck Kessie. 
Against Juventus, again, the 21 year old central midfielder played alongside Tiemoue Bakayoko at the middle. The young Ivorian, according to Il Corriere dello Sport, now more than ever will have a key role in the Rossoneri. Not just for the immense confidence Gennaro Gattuso has in him, the coach reiterated yesterday that the former Atalanta starlet is stronger than the player version of Rino, but also for the versatility he offers.
After having positively performed as inside right in the 3-5-2, the 21 year old is now the Plan B of the Devil for the back line department reduced to the bone after the injuries of Mattia Caldara and Mateo Musacchio. Considering in fact that Stefan Simic has never touched the pitch until now, Alessio Romagnoli and Cristian Zapata remain the only two available centre backs.
Playing as defender would be a return in the past for the midfielder, not an absolute novelty. His career, in fact, began as a central defender in a three-man defense given the impressive physique and speed. It was coach Massimo Drago, during their Serie A times at Cesena, to push Kessie in midfield. A role which Franck has mastered ever since. If necessary, at least until January, the tank will have to partner with Romagnoli or Zapata in front of Donnarumma.