OFFICIAL – AC Milan sign German starlet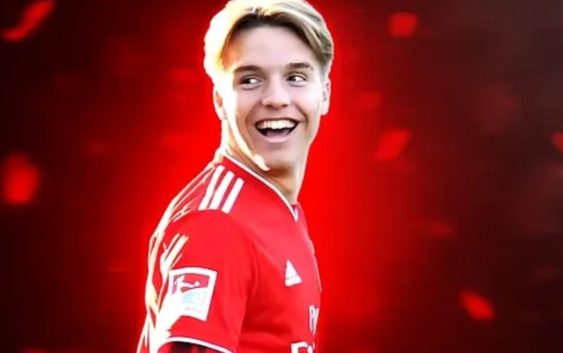 AC Milan have announced the signing of Hamburg right-back Lenny Borges. The Germany U-19 international joins the Rososneri for €800 thousand.
MILAN TRANSFER NEWS – AC Milan closed the summer transfer window with the signing of Antre Rebic on loan from Eintracht Frankfurt. The Croatian striker will reinforce the squad available to coach Giampaolo with Andre Silva taking the reverse path. At the same time, Maldini and Boban worked a lot to bring young talents that can join the first team in the future. German starlet Lenny Borges was the latest to follow in the footsteps of Riad Tahar and Luan Capanni.
With the arrival of head scout Geoffrey Moncada at Milan, the Rossoneri are continuously monitoring many hot prospects around Europe. The former Monaco scout, strongly wanted by Ivan Gazidis, in recent months has signed some very promising youngsters like Tiago Djalo (sold to Lille for €5 million), Leroy Abanda and Nikolaos Michelis.
It was Rautenperlen.com who reported initially on AC Milan's interest in Lenny Borges. Borges is an 18-year-old full-back who played with Hamburg Under-19. In Germany he is considered among the most promising players of his generation. In fact Lenny Borges has played for both Germany U17 and U18 national teams.
The contract of Lenny Borges with Hamburg expired in June 2021 and, despite the attempts of the German club to renew, the youngster was determined to join AC Milan. Jonas Boldt, director of sport at Hamburg, confirmed that a transfer to San Siro was just a matter of time: "Michael Mutzel and I have already tried to tie up Lenny in the long term. He  knows that he only has to raise his finger to stay here, even now. But he also expressed a clear desire and said that Milan is a big dream for him".
Borges traveled to Italy in the closing day of the summer transfer window to have his medicals and later sign a three-year deal with the club. The Rossoneri invested around 800 thousand euros to sign the 18-year-old right-back from Hamburg. The German talent will join Mr. Giunti's Milan Primavera squad who aims for a quick promotion this season.
With a post on Instagram, Borges thanked the staff of Hamburg and seems eager for his new adventure at Milan. "Milanista! Thanks to Hamburg for the eight years I spent there. Thanks to all the players, coaches and staff I worked with during this time, it was nice. Now I can't wait to start with my new role at Milan and I hope to experience pleasant and successful moments".
READ MORE: AC Milan make six signings on transfer deadline day