Paper Talks: What are the papers saying today about Milan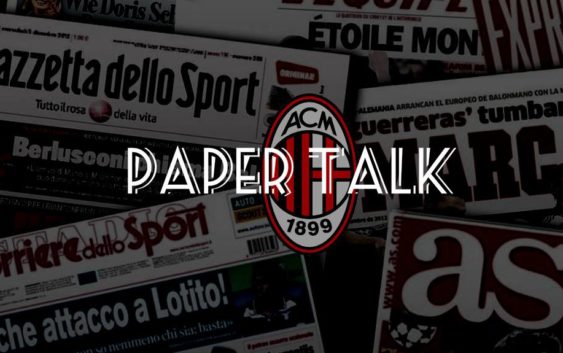 LA GAZZETTA DELLO SPORT
Aubameyang: "Milan where are you? I want to come back" is the opening title of La Gazzetta. Borussia Dortmund's centre forward declared: "They are sleeping". Kalinic is a hot track for the moment and white smoke is awaited soon. Part of the operation may be even Luca Antonelli in exchange. While for the Gabonese attacker, the German club pretends a fee larger than 80 million euros.
In the next two weeks the rossoneri will have to face two challenging weeks playing two Europa League games (against Shkendija) and the first two games of the new Serie A season. Manager Montella will not have a single free day to rest his players. Tour de force for the rossoneri.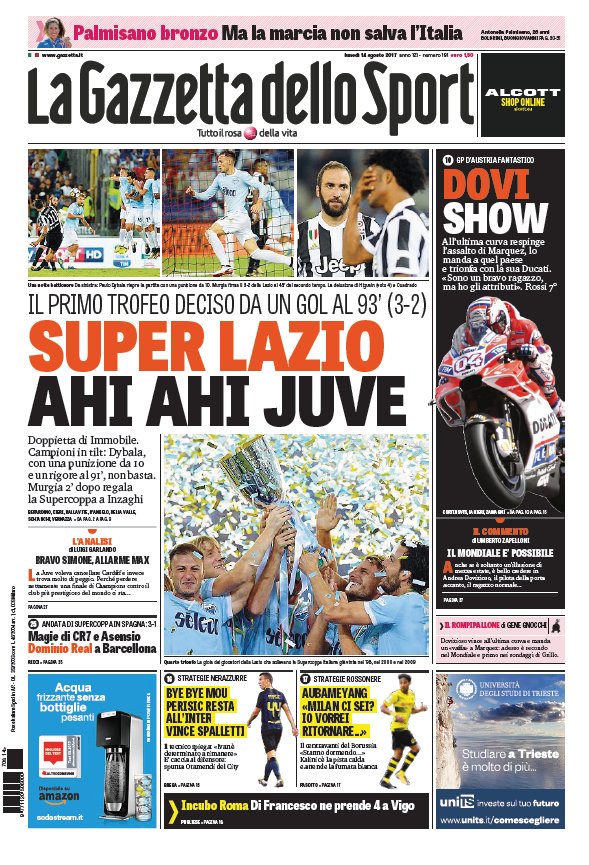 TUTTOSPORT
"Aubameyang is not hiding anymore: "I want to return to Milan": is one of the opening titles of Tuttosport. "Aubameyang is calling the rossoneri. What will Milan do?" Borussia Dortmund's striker on Instagram exposes and clarifies his intentions "I want to return but they are asleep, what do I have to do?" But the problem is not so much in the laziness of Marco Fassone and Massimiliano Mirabelli, rather in the money with the German club commanding a big fee for his services. While Kalinic wants to join only AC Milan rejecting any other offer. For the future, the rossoneri are targeting the youngster Del Sole of Pescara.
CORRIERE DELLO SPORT
The Roman daily newspapers opens with: "Aubameyang, video message to Milan: I want to go back, but you sleep." The centre forward calls the rossoneri from his Instagram profile while, at the same time, clashes with Borussia Dortmund leaving the training. Aubameyang offers himself but 85 million euros are needed for his services. On the other hand, Nikola Kalinic is getting closer and closer. For the Croatian, Fiorentina asks 25 million euros plus Antonelli and Paletta.
READ MORE